How to
Create a Blog using Wix
Wix is a great blogging platform because it's simple to use and includes a tonne of features that bloggers will appreciate. Because of its design, performance, and—perhaps most significantly—its sleek, polished template designs, this top website builder distinguishes out from its rivals when it comes to blogging site features.
In this article, we'll demonstrate how to utilise Wix to make a blog that has a polished appearance and is simple to update.
Wix blog setup instructions
Selecting a blogging platform is one of the first steps you should take if you're thinking about creating a blog. Although there are several choices, Wix is one of the most well-liked.
Step 1: is to register a free account on Wix at https://www.wix.com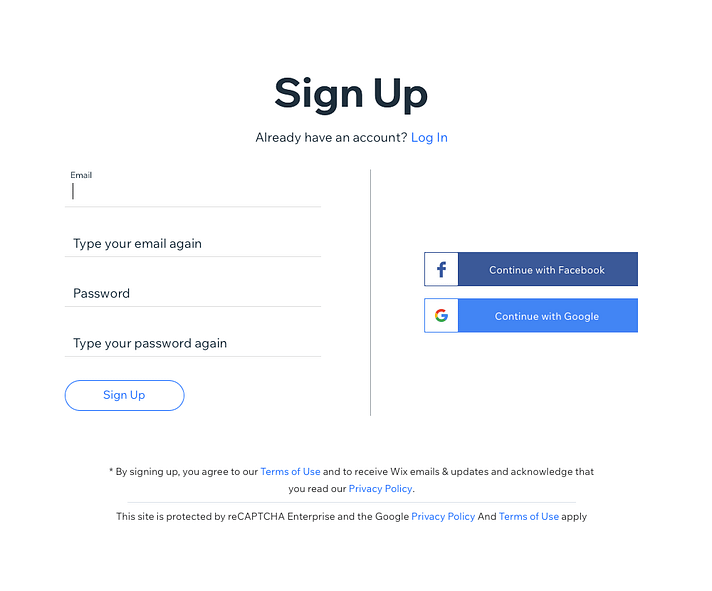 Step 2: Pick out a blog template: Take some time to look through all of the possibilities (Wix ADI vs. the Main Editor) and select the one you like the best. There are many various options to choose from.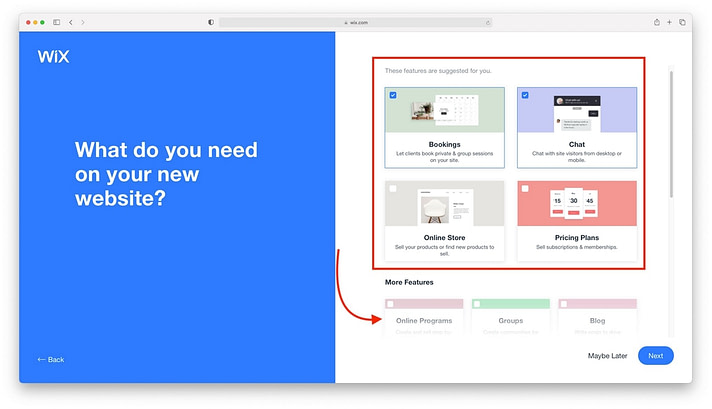 Step 3: Start adding content to your blog after selecting a template. You can do this by selecting "New Page" from the drop-down menu after hitting the "Add" button.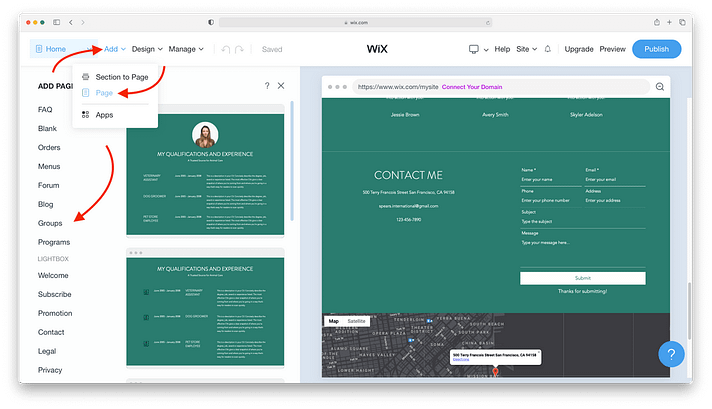 Step 4: Title your new page before beginning to fill it with content. You can include text, pictures, videos, and other things.
Step 5: Press the "Publish" button to make your new page live online if you're satisfied with it.
Wix Editor 101
 The drag-and-drop Wix Editor doesn't employ an automatic procedure to produce a distinctive website, in contrast to the Wix ADI Editor. Your site will be hand built and customised using Wix. This implies: composing new body text and headlines. locating and uploading photos, such as those of heroes and products. looking through the App Store for more features that are not present in the template. Click on any element to reveal the editing options when you're ready to begin. You can edit photos, add filters, add links, crop images, and more by clicking on an image element, for instance.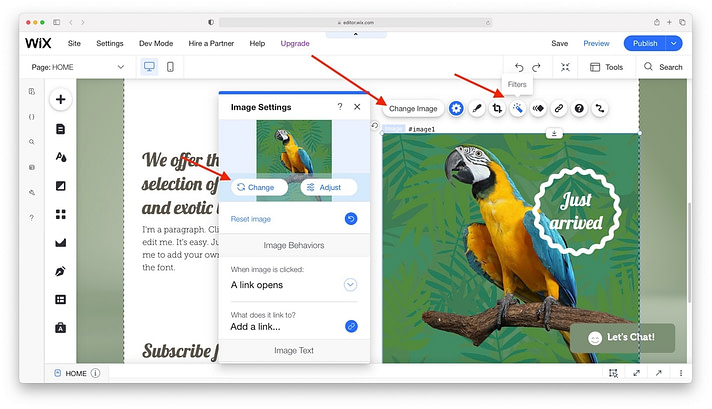 Wix blogging capabilities
Wix has a number of tools that make blogging simple and enjoyable. With Wix, you can pick from a variety of lovely themes, each of which is designed with blogging in mind.

The following are some of Wix's top features for bloggers:
– Free blog creation: Wix.com offers a free blog creation service. Simply create a free account to get blogging.
– A range of lovely templates: On Wix, you have a choice of lovely templates from which to build your blog. Every template is blog-optimized, so you can be confident that your entries will appear fantastic.
– Simple to add images, videos, and other multimedia content: Adding images, videos, and other multimedia content to your posts is simple with Wix. Your posts become more aesthetically appealing and engaging as a result.
– 24/7 support: Wix's 24/7 support team is always on hand if you need assistance with your blog. They are happy to assist you in resolving any problems you may be experiencing and to respond to any queries you may have.
Wix's advantages and disadvantages for blogging sites
Wix has a lot to offer in terms of blogging. Before using this platform for your blog, you should be aware of some potential disadvantages.
Consider these benefits and drawbacks of choosing Wix for your blog:
Pros
Wix is really simple to use and user-friendly. You should be able to easily construct a blog with Wix, even if you have no prior expertise building websites.
Wix provides a variety of tools and features that may be utilised to build a blog that is genuinely one-of-a-kind and customised. There are several methods to differentiate your blog from the competition, from built-in social network integration to drag-and-drop content production.