WiZ Indoor Wi-Fi Camera – When it comes to top-notch home security systems, they usually come with a hefty price tag and often require bundled subscriptions that can drive up the overall cost. However, the Wiz Indoor Wi-Fi Camera breaks this trend by offering an affordable purchase price and not mandating a subscription for recording footage to a microSD card—although you would still need one if you want to store videos online.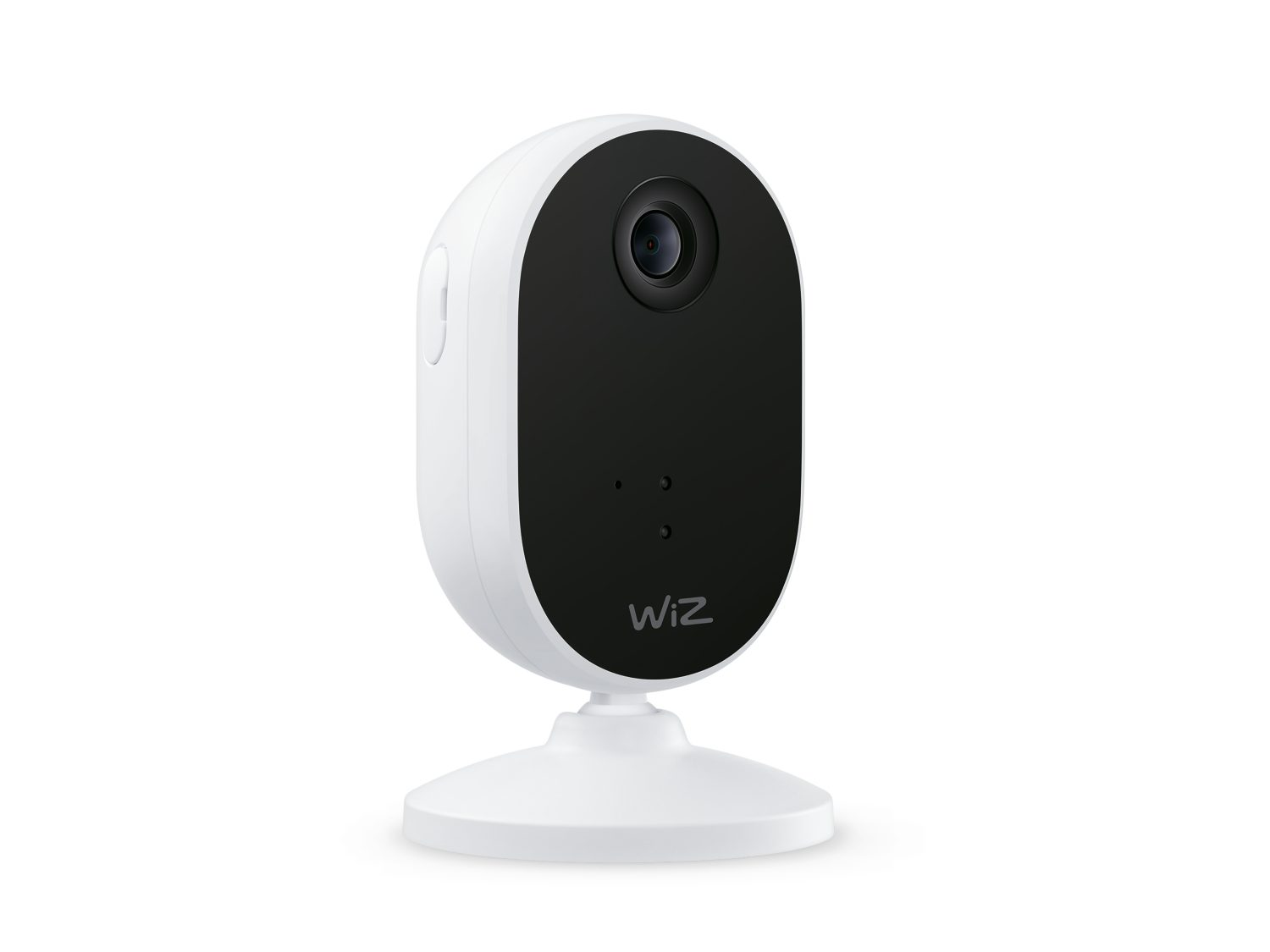 SPECIFICATIONS
| | |
| --- | --- |
| Resolution | 1080p |
| Frame Rate | 30fps |
| Night Vision | Up to 5 meters |
| Field of View | 120 degrees |
| Wi-Fi Support | 2.4GHz |
| MicroSD Card Slot | Yes |
| Two-way Audio | Yes |
| Dimensions (HxWxD) | 119x35x66mm |
| Weight | 170g |
| Warranty | Two-year |
As you'd anticipate from an £80 security camera, it doesn't boast the most advanced features. Notably, it lacks an adapter to connect the included USB cable to a power socket. You might have a spare adapter lying around, but if not, you'll need to acquire one separately.
This camera records in 1080p HD video, which should suffice for most purposes. However, some competitors are emerging with 2K resolution video, providing sharper images and more detail. In terms of dimensions, it measures 119x35x66cm (HxWxD) and has an LED light on the front to indicate when it's powered (green) and recording (red).
To offer flexibility in positioning, the main camera unit connects to the baseplate via a ball-and-socket joint. We positioned our test unit on a shelf, but you can also affix the baseplate to a wall using the provided screws.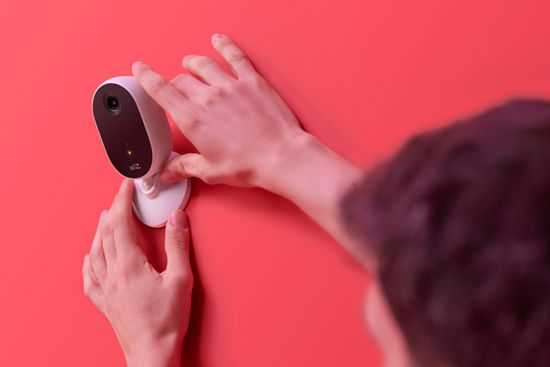 In terms of build quality, it's not exceptionally high-end, with an overall plastic feel. However, this shouldn't be a deal-breaker because it's designed exclusively for indoor use and is the type of product you set up and then rarely need to touch. Any additional interaction can be managed through the WiZ app.
Similar to our experience with the WiZ Smart Plug , the setup can be a bit frustrating. Although there's a QR code on the device, we couldn't get it to work, so we had to configure the network manually. Once that hurdle is overcome, though, you can stream its live feed on your device and switch between various camera modes. It offers night vision for low-light situations and two-way audio, enabling you to communicate with people in the same room as the camera, even if you're not physically present.