Many professionals opt for company-supplied iPhones or Android handsets for business purposes, but the ThinkPhone stands out as a true professional smartphone. Developed in collaboration with Lenovo's ThinkPad division (Lenovo now owns the Motorola brand), it embodies the classic ThinkPad style and offers extensive support for corporate deployment and management through custom tools like Moto Device Manager.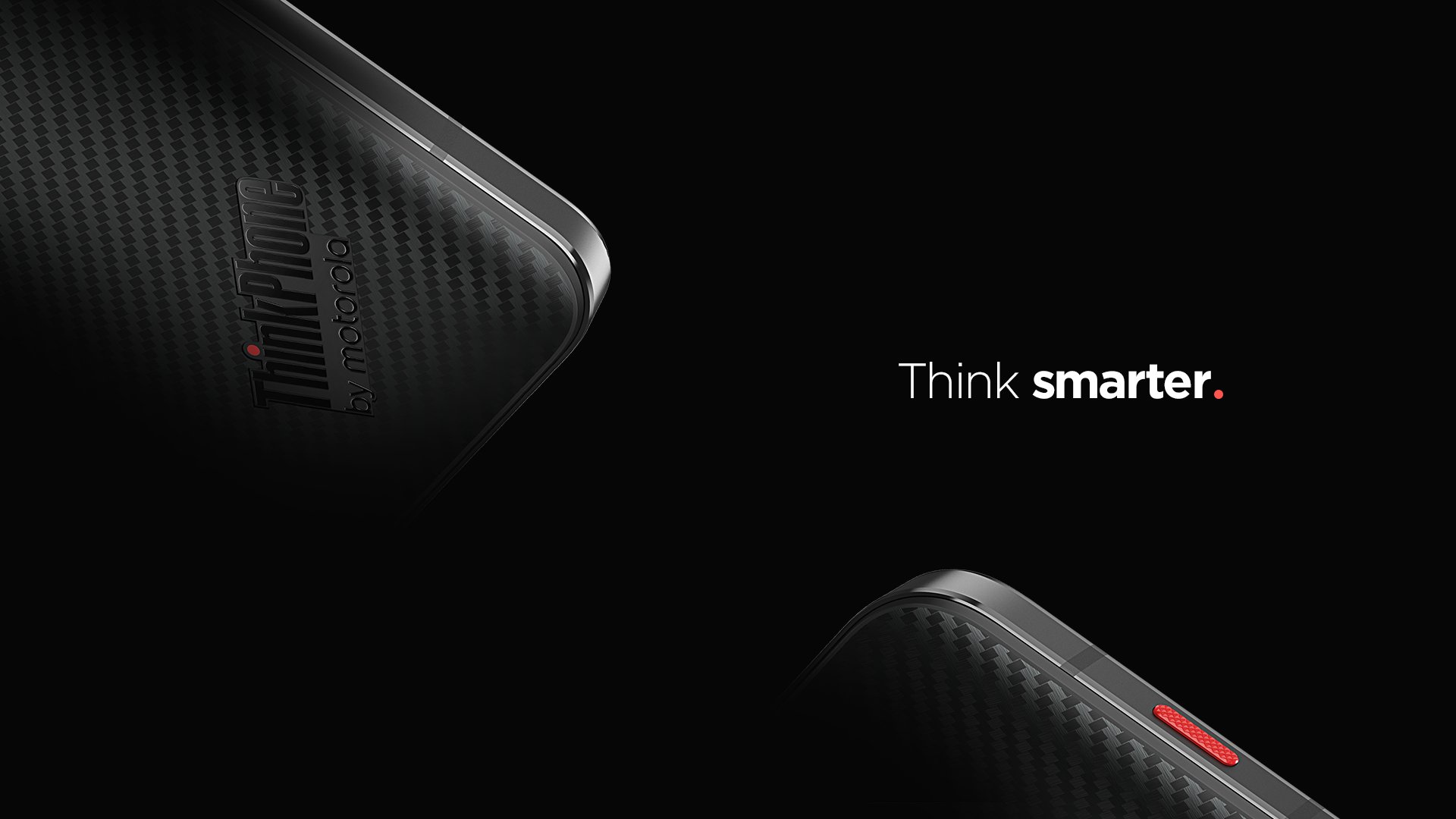 IT departments will find the ThinkPhone appealing, thanks to its integration of Android 13's standard security measures, along with a hardware security module called Moto KeySafe. This module isolates encryption keys and other sensitive security information from the device's main memory, significantly enhancing protection against hackers. The ThinkPhone itself boasts durability features, having undergone military-grade stress testing. It features an "aircraft-grade" aluminum casing and Gorilla Glass Victus protecting the 6.6-inch screen, offering drop protection of up to 1.25 meters. Moreover, it is IP68 certified, ensuring survival during immersion in water for up to 30 minutes.
Despite its robustness, the ThinkPhone maintains a sleek design. Weighing only 189g, it is half the weight of typical ruggedized phones, and with its dimensions of 74 x 159mm, it easily fits in a jacket pocket or even a trouser pocket.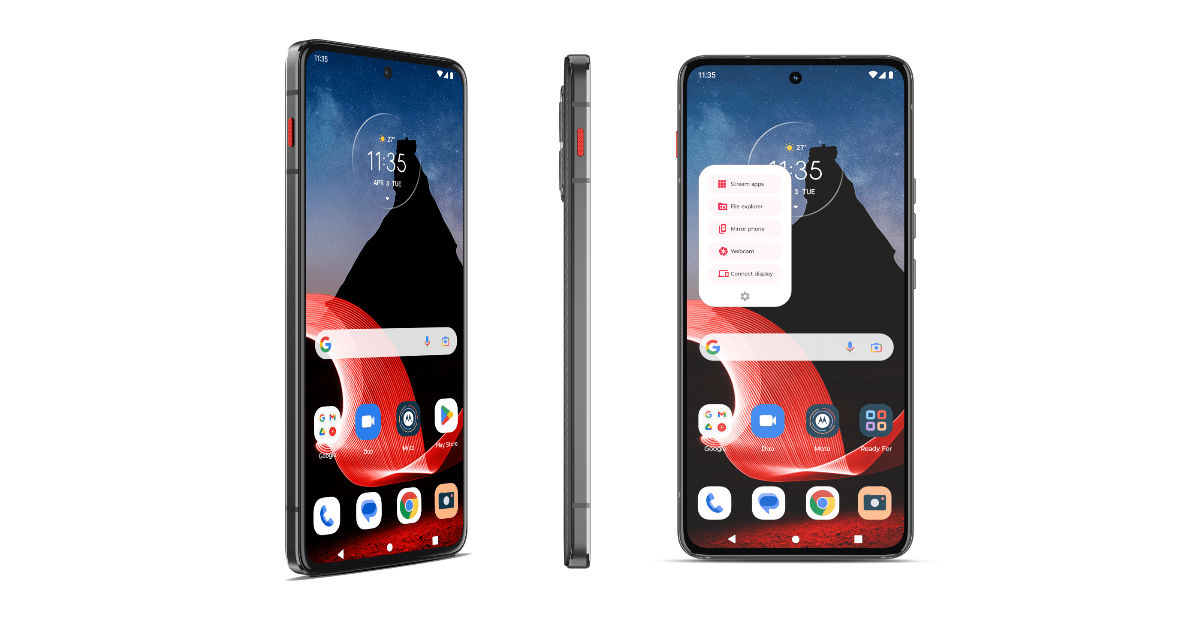 The button layout aligns with the Android standard, with power and volume controls on the right side and a customizable button on the left. Finished in the iconic Lenovo red color, reminiscent of the TrackPoint, it not only adds a touch of style but also brings additional functionality. A single tap can launch any desired app, while a double tap synchronizes it with your ThinkPad.
At the bottom of the device, you'll find a nano-SIM slot adjacent to the USB port. While dual SIM support is available, it's somewhat disappointing that the ThinkPhone, despite its 2023 design, lacks support for eSIMs. Additionally, there's no provision for a microSD card slot, limiting the internal storage to 256GB.
On the rear side, the camera cluster is positioned at the top left, protruding slightly from the underside of the phone. This design is not uncommon; however, it can cause the device to wobble when placed on a wireless charging pad. This issue can be resolved by using the accompanying wireless charging stand, although pricing details for this accessory are not yet available.
One peculiar aspect of the ThinkPhone's design is its narrow border around the screen. While it contributes to a stylish appearance, it can pose usability challenges. During testing, there were instances where I unintentionally touched the screen with the hand holding the phone, interfering with the touch sensor and leading to confusion regarding unresponsive taps. Once aware of this issue, it can be easily avoided, but it requires careful handling not typically necessary with other phones.
This phone has an OLED display that stands out from the rest. It boasts a tall 20:9 aspect ratio with a native resolution of 1,080 x 2,400, allowing Full HD video playback with space for playback controls or notifications. The display has a smooth 144Hz refresh rate and a peak brightness of 1,200cd/m2, making it one of the few HDR10+ certified phones for HDR playback on Amazon Prime and YouTube. Additionally, it supports Widevine L1 video encryption, which means you can get the best streaming quality from Amazon, Disney+ and Netflix. Dual Dolby Atmos-capable speakers accompany the display, which deliver convincing spatial audio. The phone also has a fingerprint reader embedded in the screen's central location, accessible to both right- and left-handed users.
One remarkable feature of this phone is its OLED display. It boasts a tall 20:9 aspect ratio and a native resolution of 1,080 x 2,400, allowing for Full HD video playback with ample space for playback controls below or notifications above. The display is visually stunning, thanks to its smooth 144Hz refresh rate and a peak brightness of 1,200cd/m2. Additionally, it stands out as one of the few phones in the market that is HDR10+ certified, enabling HDR playback on platforms like Amazon Prime and YouTube. Unlike many competitors, it also supports Widevine L1 video encryption, ensuring optimal streaming quality on platforms such as Amazon, Disney+, and Netflix.
To complement the exceptional display, the phone features dual Dolby Atmos-capable speakers. While they may not fill an entire room with spatial audio, the audio experience when holding the ThinkPhone in front of you is convincing.
The ThinkPhone incorporates an embedded fingerprint reader in the screen, conveniently positioned for both right- and left-handed users. Powering the device is a Qualcomm Snapdragon 8+ Gen 1 processor. While it may be a step below the Gen 2 chips found in other premium phones, it remains one of the most powerful smartphone CPUs available today. The processor's impressive speed is achieved through a three-tier core arrangement, led by a single Cortex-X2 core clocked at a blistering 3GHz, accompanied by three fast Cortex-A710 cores at 2.5GHz, and four efficient Cortex-A510 cores running at 1.8GHz.
This powerful hardware is complemented by an Adreno 730 GPU and 8GB of speedy LPDDR5-3200 memory. Although the RAM cannot be upgraded, users have the option to allocate 4GB of storage as virtual memory. Additionally, with 256GB of built-in storage, there is no shortage of space for all your needs.
The ThinkPhone's performance is exceptional when it comes to handling mobile tasks. It achieves excellent Geekbench 5 scores of 1,314 and 4,259 for single-core and multicore respectively. Furthermore, it records a PassMark result of 16,535. It is worth noting that the phone's immense power resulted in several of our standard benchmarks being unable to execute, with a message stating "Your Motorola ThinkPhone is too powerful for this test." The only successful 3DMark benchmark was Wild Life Extreme, which returned a score of 2,840.
While the ThinkPhone may be surpassed by the Samsung Galaxy S23 and Xiaomi 13 Pro in some benchmarks, as they utilize the newer Snapdragon 8 Gen 2 processor with an Adreno 740 GPU, the ThinkPhone's speed and power will undoubtedly leave a lasting impression—especially if you do not already own one of those devices or an iPhone 14.