There are many dash cams on the market, and the best one for you will depend on your specific needs and budget. Some popular dash cams for 2023 are listed here
1. Nextbase 622GW
The Nextbase 622GW is a highly rated dash cam that is suitable for a variety of budgets. It offers a range of features such as 1440p HD resolution, GPS tracking, and advanced driver assistance systems. This dash cam is considered one of the best options for 2023 due to its high-quality performance and user-friendly interface. Whether you are looking for a budget-friendly option or are willing to invest in a more advanced model, the Nextbase 622GW is worth considering.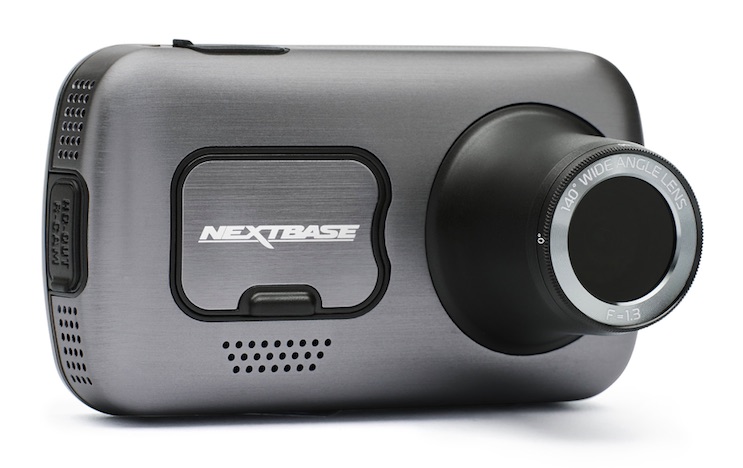 According to Nextbase, the 622GW is the ultimate dashcam and it certainly seems to live up to that claim. It offers a range of resolution options, including 4K at 30fps, 1440 at 60fps, and 1080p at up to 120fps for super slow motion video. The three additional cameras are capable of a maximum 1080p resolution and when attached, the front 622GW lens drops to 1440P when Image Stabilization is activated. This feature is particularly useful for those driving a Corvette. The 622GW also boasts a 6 layer f1.3 lens with a 140° viewing angle, has both Wi-Fi and BT5.0, and is equipped with a 3″ HD IPS touch screen.
2. Garmin Dash Cam 57
The Garmin Dash Cam 57 is an excellent choice for recording your daily drives. It has a 1440p camera with a wide 140-degree field of view, allowing it to capture all the important details of your trips. This can be useful in the event of a road accident, as it can help prevent fraudulent insurance claims and disputes. The built-in GPS feature lets you know exactly when and where events occurred, and the voice command functionality allows you to operate the camera without taking your hands off the wheel.
One of the standout features of the Dash Cam 57 is its compact size. While it may not be as small as its Dash Cam Mini counterpart, it still only measures slightly more than 2 inches wide, 1.5 inches tall, and 1.35 inches deep at the lens body. Despite its limited space, Garmin has managed to include a two-inch color display.
The Dash Cam 57 is a must-have for any driver, with its integrated GPS and various bad-driver assistance features such as lane departure warning, forward collision alert, red light camera warning, and speed camera alerts. Plus, you can easily control the unit using voice commands. If you prefer to manage your settings through an app, Garmin offers the Drive app for Android 6 or later. This app also allows you to view a live feed in real-time and upload captures to Garmin's new Vault file service. However, these captures are only retained for a day unless you upgrade to a service that allows you to keep them for up to 30 days. While it's not permanent storage, it's a convenient temporary solution.
3. Vantrue N2S Dual
If you are interested in capturing footage from both the inside and front of your vehicle, the Vantrue N2S is a great option. It offers clear and detailed recordings in 1440P resolution for both cameras, or you can use the front camera alone for ultra-sharp 4K resolution. In addition, the N2S comes with GPS tracking, a supercapacitor power source, and infrared lights for the rear camera to allow for recording in complete darkness. On the other hand, if you want to record the rear view as well, we suggest considering the three-channel Vantrue N4.
Best Dual Dash Cam recommended by Wirecutter, Business Insider, CNET, BGR, Forbes, Dashcamtalk, Rideshare Central, Therideshareguy, Uberpeople, etc.
Super High Resolution: 4K Single Front Recording provides you with excellent sharpness and a wide dynamic range. Never worry about missing any important details with 4K recording at 3840x2160P 25fps.
Better Night Vision: Advanced Sony Sensor with upgraded WDR technology intelligently balance the exposure to deliver a clear and high quality video even in low light or strong light environments. 4 Infrared LEDs enable you to record flawless video when the passenger cabin is dark.
Continuous Firmware Updates to ensure improved features and functionality for maximum quality. You can always improve the performance of your N2S and see the benefits of the countless new features and functions with latest firmware update.
Strict Quality Control and have a professional QC team, with CE, FCC & RoHS certificated. Comparing with other cheap made dash cam, we pay more attention to deliver high-end dash cam with top quality and strong performance.
Lifetime Technical Support: Our technical team will help you solve any problem of the dashcam while installing or using. Emails or messages will be answered quickly and professionally within 24 hours.
Records a vehicle's interior in high 1440P resolution, which is handy for taxi, Uber, Lyft, and other ride-for-hire drivers
When not recording the interior, the front camera can record at higher a 4K resolution
Infrared lights allow the rear-facing camera to record in total darkness
Top-mounted buttons are hard to see
No option for connecting with a smartphone app
Adhesive mount is optional
4. Kingslim D4 Dual
The Kingslim D4 Dual Dash Camera is a great budget option for those looking to get a dash cam. It features a front 4K camera and a rear 1080p camera that can record simultaneously, capturing footage in front of and behind your vehicle. We found it easy to set up and use, with high-quality image capture during the day and decent image quality at night. Some other notable features of the Kingslim include a wide field of view, a wide operating temperature range, and GPS capability. It is mounted using an adhesive mount, and costs around $120 to $130. If you're in the market for an entry-level dash cam, the Kingslim is definitely worth considering.
The Kingslim D4 has a sizable touchscreen for operation rather than tiny buttons, making it easy to understand and use, particularly when playing back videos on the dash cam screen. The larger touchscreen allows for better visibility of video detail and has a high-quality, clear display, as do the camera optics. The touch response is precise and swift. There is only one physical button, the power button on the side of the camera, while the second camera port and card slot are located under a small rubber cover above it. The camera automatically powers on and off, so there is no need to manually press the power button to start camera operation.