Sony's Xperia 1 phones have always had a unique character, and the new Xperia 1 V continues in that tradition. Its distinctive squared-off slab shape is unmistakably Sony, and it still boasts a rare 3.5mm headphone jack on the top – a feature most manufacturers abandoned long ago. If you pop out the SIM tray, you'll even discover a microSD slot, a rarity in premium phones. Sony also breaks from the trend of in-display fingerprint readers, opting for a side-mounted scanner, although it's not always as reliable as one might hope.

Another thing that hasn't changed is the Xperia's unconventional format, featuring a tall, ultra-sharp screen. Its native resolution of 1,644 x 3,840 ensures pixel-perfect clarity, while the display's color and brightness are excellent, complemented by a fluid 120Hz refresh rate. Notably, Sony avoids any interruptions to the display by placing the front camera in a small strip at the top of the phone, sidestepping notches or punch holes.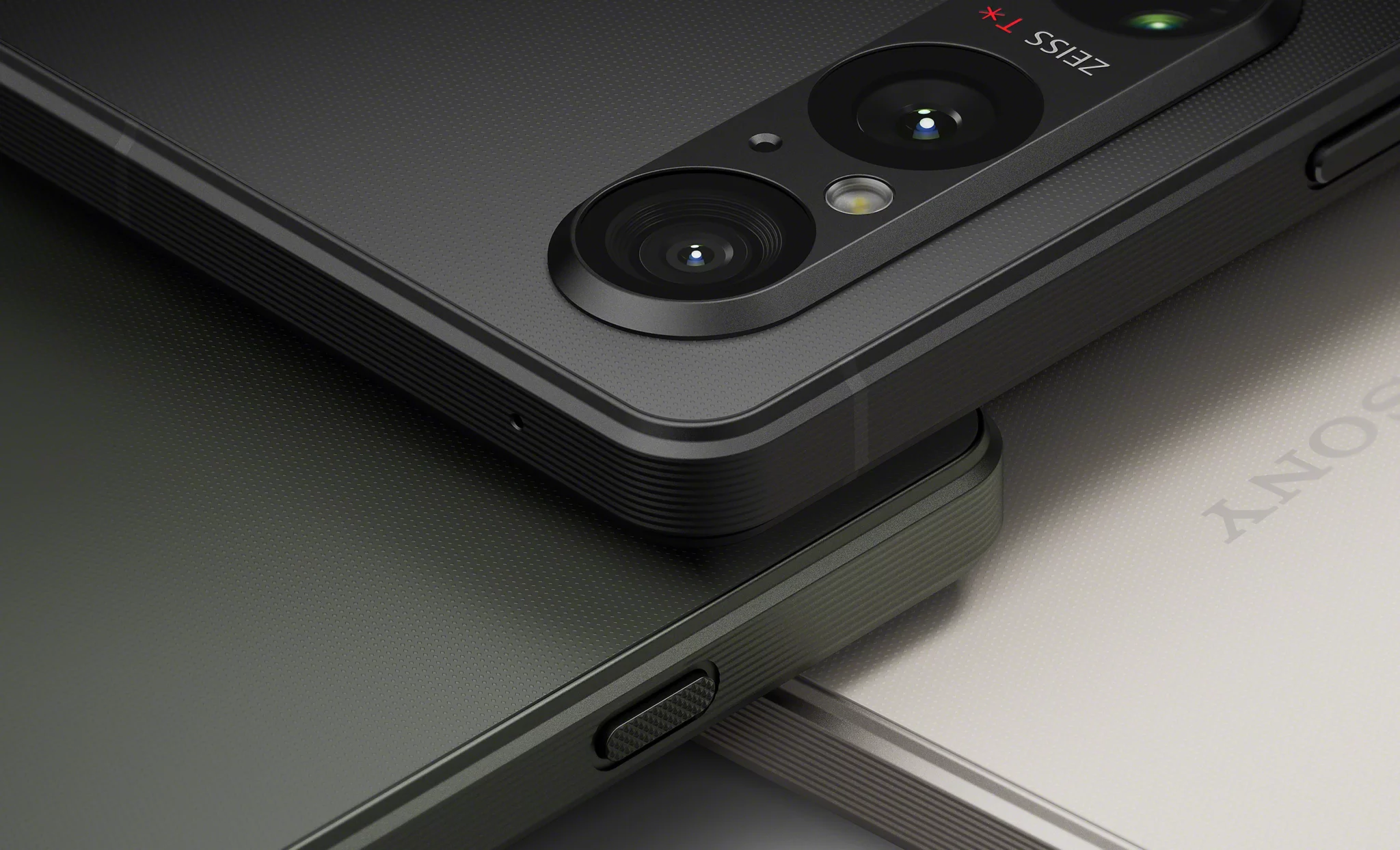 The Android 13 operating system on the Xperia 1 V retains a largely conventional layout, lightly customized by Sony. The company adds its signature touch with exclusive apps like the Music Pro audio production tool and an array of advanced camera and video apps.
Speaking of the camera experience on the Xperia 1 V, it offers a unique approach. While you can tap the screen to take photos like on any other phone, it also features a physical shutter button on the side. This button allows you to half-press for focus and then fully press to capture your shot. Program and Manual modes are available, mimicking Sony's Alpha-series cameras, although the fixed-aperture lenses may limit creative options compared to dedicated cameras. Nonetheless, the Xperia 1 V can deliver superb images with natural-looking colors across both its 48MP primary camera and the 12MP ultrawide.
However, there are some minor drawbacks. The Xperia 1 V tends to overexpose the brightest parts of high-contrast scenes, and its low-light performance is slightly noisier and less detailed than competitors like Google, Huawei, or Samsung. Additionally, the preview image in the viewfinder is often darker and dimmer than the final photo, making it challenging to achieve the desired results.
When it comes to zooming, the Xperia 1 V retains its distinctive periscope zoom, offering a range of 3.5x to 5.2x magnification. While it allows smooth zooming, the trade-off is a reduction in sharpness compared to phones with fixed telephoto lenses.
On the video front, you can shoot at up to 120fps in 4K using the standard camera app or switch to the Video Pro app, mimicking Sony's camcorder interface with advanced manual control options. For serious videographers, the Cinematography Pro app provides complete control over settings like shutter speed and ISO.
Under the hood, the Xperia 1 V is powered by the Qualcomm Snapdragon 8 Gen 2 chipset, making it one of the fastest Android handsets available. It outpaces the Gen 1 version found in the Xperia 1 IV. However, Sony blocked benchmarking apps, so exact comparisons are challenging.
Battery life is commendable, easily lasting a day and a half with moderate use or a full day with heavy use. The phone's 30W charging is not particularly speedy, but it does support 15W wireless charging and reverse wireless charging for added convenience.
In summary, the Sony Xperia 1 V is an appealing phone that marches to its own beat. While it comes at a premium price and has some minor shortcomings, it's a top-performing phone with a rare headphone jack and powerful camera capabilities that you won't find elsewhere.
| Specifications | Details |
| --- | --- |
| Processor | 8-core (3.2GHz/2.8GHz/2GHz) Qualcomm Snapdragon 8 Gen 2 SoC |
| RAM | 12GB |
| Graphics | Adreno 740 |
| Screen | 6.5-inch 120Hz AMOLED screen, 1,644 x 3,840 resolution |
| Network | 5G |
| Storage | 256GB |
| Expandable Storage | microSDXC card slot |
| IP Rating | IP68 |
| Rear Cameras | Triple 48MP/12MP/12MP |
| Front Camera | 12MP |
| Connectivity | Wi-Fi 6E, Bluetooth 5.3, NFC |
| Battery | 5,000mAh |
| Connector | USB-C 3.2 Gen 2 |
| Operating System | Android 13 |
| Dimensions | 71 x 8.3 x 165mm (WDH) |
| Weight | 187g |
| Warranty | 2-year warranty |