Reviews
Revolutionize Your Gaming Experience with Roccat Vulcan II Max Keyboard
In today's crowded keyboard market, it's rare for a larger peripheral manufacturer to break the mold and create a design that stands out. Roccat's Vulcan II Max keyboard, however, does just that with its clean, exposed look and vibrant RGB glow. While not necessarily revolutionary, it's refreshing to see something different in the mix.
The keyboard's build quality is impressive, thanks in part to its aluminum face plate and substantial weight of 2.86lbs, which keeps it securely in place on your desktop with the help of three large grip pads. However, at this price point, some of the materials used, such as the ABS keycaps, are underwhelming.
Nevertheless, the exposed design of the keys gives the Vulcan II Max a sleek, minimalist aesthetic when the lights are off. When the lights are on, though, the keyboard truly shines. Powered by Roccat's Aimo per-key RGB, the lights are bright and highly customizable using the Roccat Swarm software.
The keyboard also comes with a comfortable translucent rubber wrist rest, which not only glows but also adds to the impressive light show on your desk when connected via its rubber prongs.
Although we don't always appreciate RGB lighting, the execution of it on the Vulcan II Max keyboard has the potential to sway our opinion.
Additionally, the keyboard boasts dual-LED switches that serve to indicate when secondary functions are active. This functionality can be programmed so that, for instance, if your CPU/GPU temperatures exceed a set limit, the keys will turn red, providing a convenient hardware monitoring feature.
While the keyboard has some impressive features, there are a few drawbacks to consider. Specifically, it lacks wireless connectivity, a detachable cable, and has two Type-A headers that will take up two USB slots on your PC.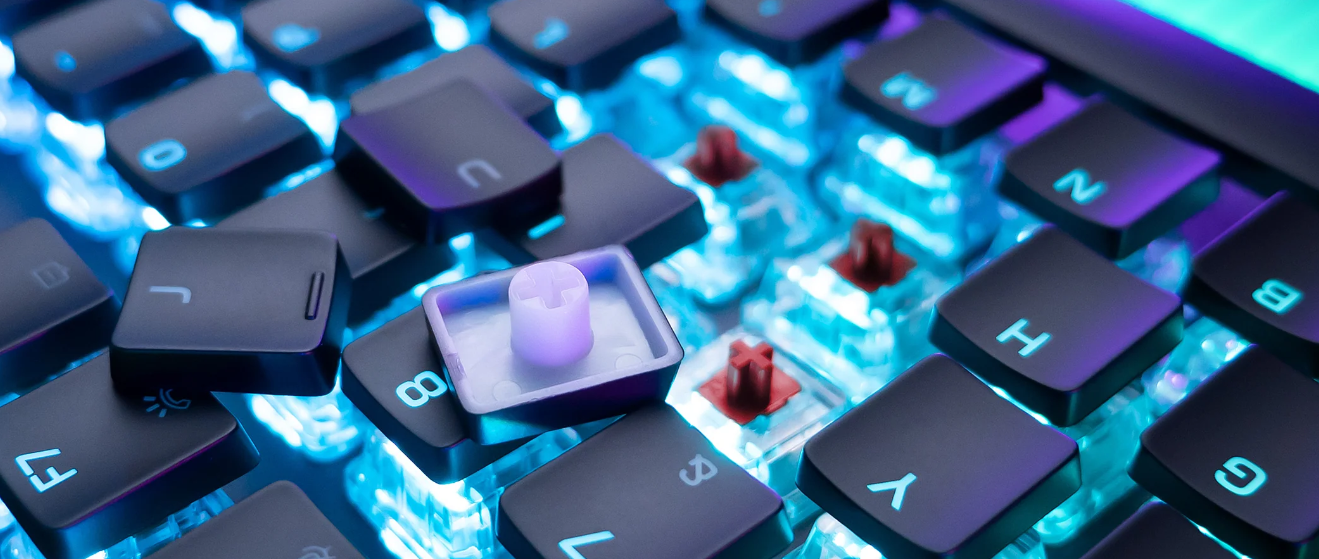 The standout feature of the Roccat Vulcan II is undoubtedly its exceptional performance, which is crucial for any serious gaming keyboard. While its build quality and lighting are certainly impressive, the keyboard's linear switches are what truly set it apart.
Specifically, Roccat's Titan II optical switches, available in either linear Red or tactile Brown, offer snappy actuation and a buttery smooth feel. With a quick 1.4mm actuation point and 3.6mm travel distance, the switches provide an immersive and responsive gaming experience with no delays. This larger version of the keyboard includes a wrist rest and media controls, but shares many features with the Vulcan II Mini, including an aluminum faceplate and Aimo Per-key RGB lighting with 24 dual-LED switches.
However, the Vulcan II Max comes at a steeper price of $230, begging the question of whether the added features are worth the extra $80 compared to the Vulcan II Mini. While some may prefer the larger keyboard, others may find the Mini more practical. Overall, the Roccat Vulcan II Max packs both substance and aesthetics, though the cable and ABS keycaps leave something to be desired.