OnePlus Pad – OnePlus, the well-known Chinese phone manufacturer, has built a solid reputation for producing Android smartphones of excellent quality at affordable prices. Now, the company is venturing into the tablet market, aiming to replicate its winning formula. The result is an impressive tablet OnePlus Pad that competes directly with Apple's 10th-generation iPad, boasting a stunning display while being £50 cheaper.
| OnePlus Pad Specifications | |
| --- | --- |
| Processor | Eight-core MediaTek Dimensity 9000 |
| RAM | 8GB |
| Screen | 11.61in 2800×2000-pixel resolution touchscreen |
| Storage | 128GB |
| Rear Camera | 13-megapixel |
| Front Camera | 8-megapixel |
| Wi-Fi | Wi-Fi 6 |
| Connector | USB-C |
| Operating System | OxygenOS based on Android 13 |
| Dimensions | 189x258x6.5mm (HxWxD) |
| Weight | 552g |
| Warranty | One-year |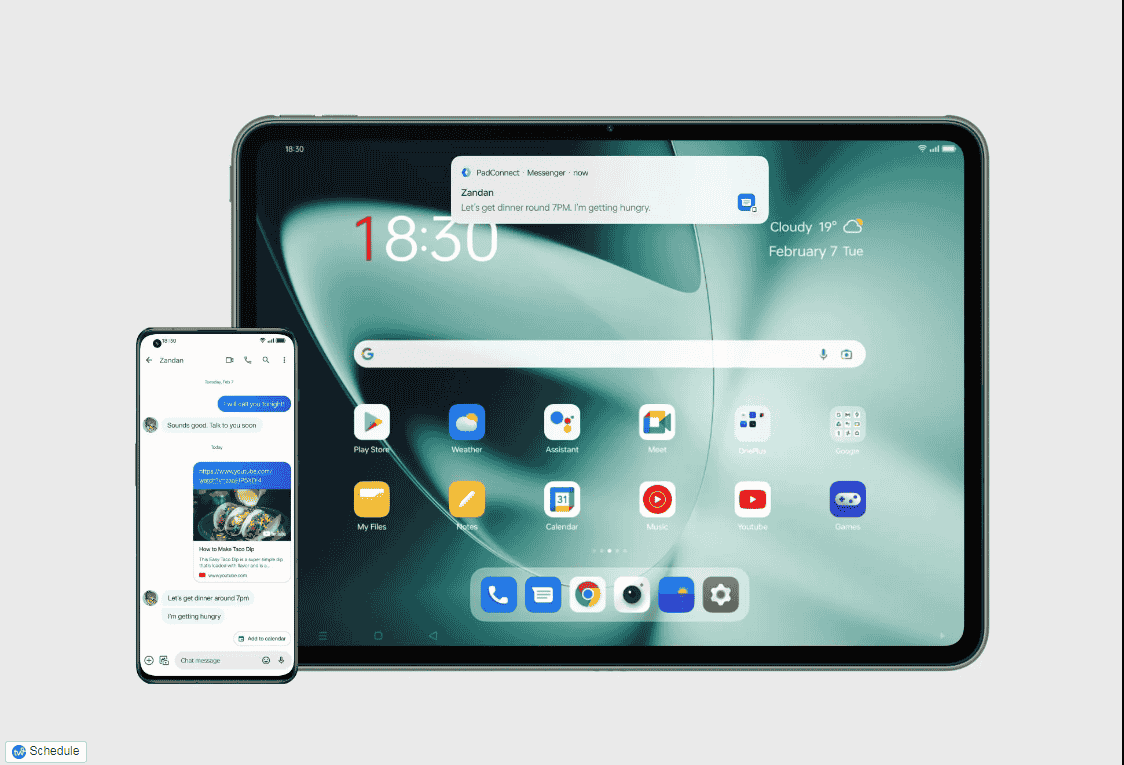 One of the standout features of this OnePlus Pad tablet is its generous storage capacity, offering 128GB, which is twice the amount found in Apple's £499 iPad. Additionally, it is equipped with 8GB of RAM, ensuring smooth performance and multitasking capabilities. Another notable advantage is its expansive 11.6-inch screen, providing a one-inch increase compared to the iPad's display.
By combining high-quality components, ample storage, and a larger screen, OnePlus has managed to create a tablet that stands as a formidable rival to Apple's popular iPad. Furthermore, the OnePlus Pad tablet manages to offer all these features at a more affordable price point, making it an attractive choice for budget-conscious consumers seeking a reliable and feature-rich tablet experience.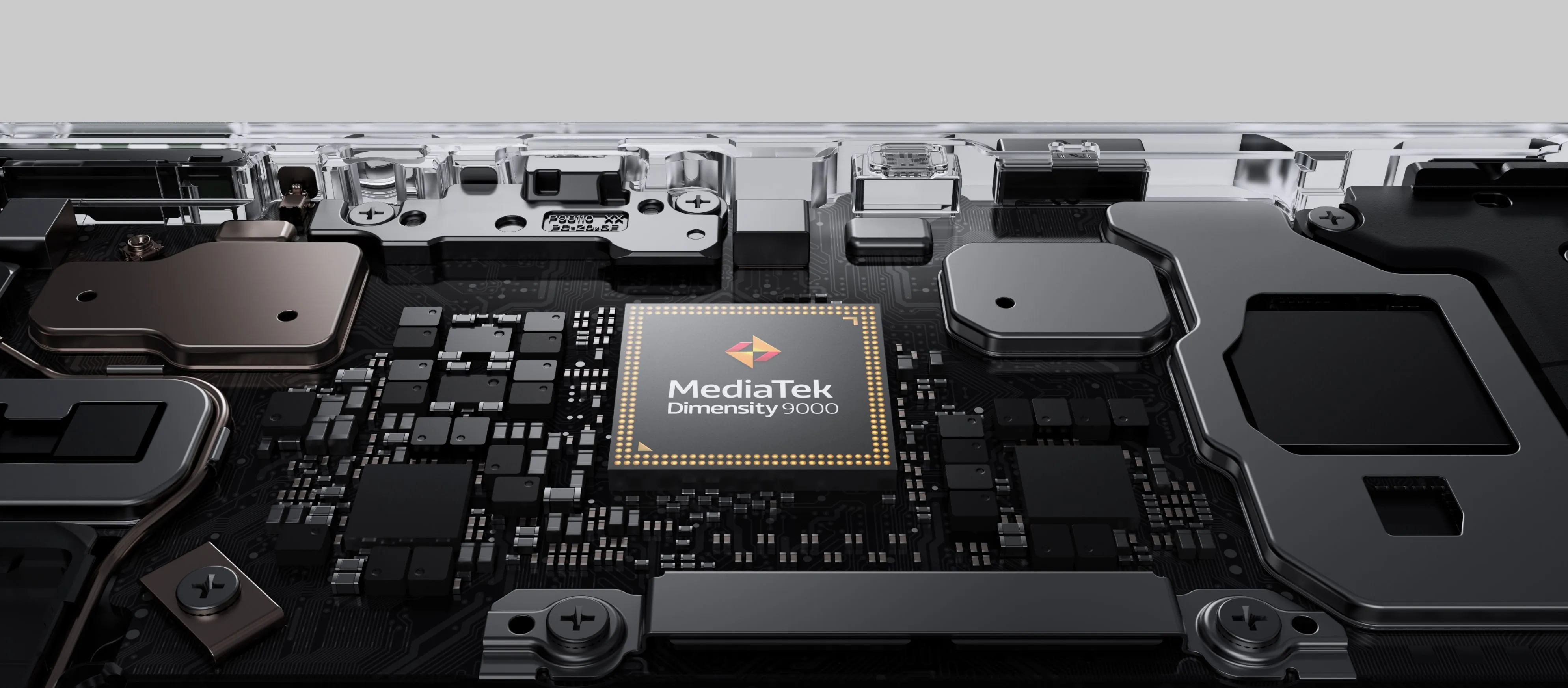 Size may not be the sole determining factor, but it's worth noting that the IPS LCD panel on this device offers superior sharpness compared to its competitors. With a resolution of 2800×2000 pixels, it provides a visually appealing experience. The aspect ratio of 7:5 is slightly wider than that of an iPad (4:3) but not as wide as a typical monitor or laptop screen (16:9). The display boasts a refresh rate of 144Hz, although you have the option to reduce it to 60Hz to conserve battery life.
Speaking of battery life, the 9,510mAh battery in this device impressively lasts for approximately 12 hours of video streaming. Moreover, following the trend set by the company's smartphones, the device supports faster charging capabilities of up to 67W, more than double the maximum 30W charging offered by an iPad. This means you can utilize a more powerful charging block to significantly reduce the time it takes to fully charge the battery (from zero to full in just 80 minutes). It's worth noting that the device does not come bundled with a charging block; only a cable is included. If you wish to purchase a 65W OnePlus charging block, it will cost an additional £35.
Pricey accessories are not limited to just one. In addition to the tablet itself, you have the option to purchase a smart magnetic case for £59, a magnetic stylus for £99, and a keyboard cover for £159. While these extras are undoubtedly useful, it's important to consider that spending £220 on a keyboard and stylus is a significant additional expense.
Despite its attractive base price, there are a few compromises to be aware of, particularly concerning the relatively weak processor. The device features a MediaTek Dimensity 9000 chip, which was launched in 2021 but has already been surpassed by the Dimensity 9200. This inclusion is disappointing compared to the Snapdragon processors commonly found in mid-range Android smartphones.
Practically speaking, the tablet's performance will not meet all your expectations. It lacks the power to smoothly run demanding image-editing software and may not handle the latest Android games with high graphical settings, which is unfortunate considering its impressive display.
Fortunately, when it comes to watching movies, the tablet excels. Its support for the Dolby Vision HDR standard ensures excellent contrast, even though it utilizes an LCD screen rather than an OLED model.
While we typically appreciate the OxygenOS version of Android used by OnePlus on their phones, we found it somewhat heavy-handed for a tablet. On a phone, users often enjoy customizing elements with widgets, but on a tablet, this approach can make everything feel cluttered. Tablet usage is more about providing quick access to full-screen apps rather than lingering on a home screen.
Despite this, there are other noteworthy features. Android offers a useful split-screen mode for tablets, allowing you to operate two apps simultaneously, as long as both apps do not overwhelm the processor.
The Pad is only available in green, which may not appeal to those seeking a more neutral color. However, this should not deter anyone in search of a decent tablet at a good price.