The memorable moment of Steve Jobs unveiling the first MacBook Air from a manilla envelope is still fresh in our minds. At WWDC 23, Apple further emphasized the concept by proclaiming the 15-inch version as the "world's thinnest 15-inch laptop" at a mere 11.5mm (refer to p60). LG may have a differing opinion, citing their SuperSlim model at 10.9mm, albeit at the front. However, when measured from the rear, it comes to an almost exact 13mm.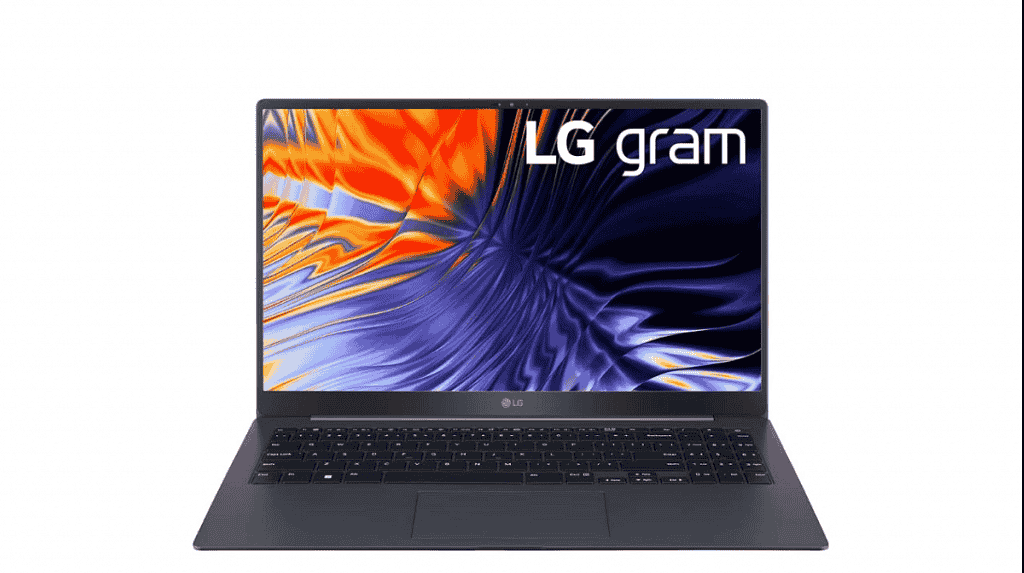 | LG gram SuperSlim Specifications | Details |
| --- | --- |
| Processor | 12-core (4 P-cores, 8 E-cores) Intel Core i7-1360P |
| Graphics | Intel Iris Xe graphics |
| RAM | 16GB LPDDR5-6000 |
| Display | 15.6in 60Hz AMOLED non-touch panel, 1,920 x 1,080 resolution |
| Storage | 1TB M.2 Gen4 SSD |
| Wireless | Wi-Fi 6E |
| Bluetooth | 5.3 |
| Webcam | 1080p IR webcam |
| USB Ports | 3 x USB-C (2 x Thunderbolt 4/USB 4, 1 x USB 3.2 Gen 1) |
| Audio | 3.5mm jack |
| Battery | 60Wh |
| Operating System | Windows 11 Home |
| Dimensions | 356 x 227 x 10.9mm (WDH) |
| Weight | 990g |
| Warranty | 1yr limited |
| Part Code | 15Z90RT-K.AA77A1 |
Nonetheless, this is still an impressively slim design. Weighing only 990g, this machine not only qualifies as SuperSlim but also SuperPortable. I won't include SuperRugged in its accolades, despite passing seven MIL-STD 810H tests focusing on temperature, altitude, and vibration. These tests didn't specifically address the SuperSlim's ability to withstand direct blows or drops. The chassis of the laptop showcases an elegant dark hue named "Neptune Blue" by LG. While LG doesn't divulge the exact materials used, it incorporates aluminum, magnesium, and ABS plastic as its primary components. The lid, ridiculously thin, is undeniably constructed from a metal alloy. However, if you're cautious (especially considering the limited one-year warranty), it's advisable to opt for a bag that provides extra protection when venturing outdoors with the SuperSlim.
Fortunately, there's excellent news for frequent travelers in search of a laptop with impressive battery life. The SuperSlim excels in this regard, lasting a remarkable 11 hours and 23 minutes in the light-use PCMark Modern Office test, 11 hours and 53 minutes during continuous video playback, and nearly 16 hours when left idle, all while maintaining Wi-Fi connectivity and the screen set at 150cd/m².
While the mentioned screen brightness may seem low compared to my usual preference of 200cd/m² or higher in normal conditions, it's important to note that the SuperSlim features an AMOLED panel, which mitigates this concern. AMOLED technology generally appears brighter than IPS screens due to its excellent contrast. LG introduces another abbreviation, AGLR, which stands for antiglare low reflection. They promise that this feature significantly reduces glare and reflections. Although some glare and reflection are still noticeable, I found the screen remarkably easy to read even with the sun positioned behind me.
The panel excelled in our technical tests as well, boasting an average Delta E of 0.39 and a peak of 1.1, indicating near-perfect color accuracy. It covers 99% of the DCI-P3 gamut (out of a 119% volume), 95% of Adobe RGB (115% volume), and 100% of sRGB (167% volume). The screen truly shines when it comes to watching movies, thanks to its DisplayHDR 500 certification and the advantage of OLED's true blacks. However, I was slightly less impressed when using it for office tasks. There are two reasons for this. Firstly, when viewed head-on, the whites appear excellent, but as you push the screen back to around 110°, the colors shift slightly towards an off-yellow tone (although this effect becomes less visible as you increase the brightness towards its peak of 416cd/m²). Secondly, the 1,920 x 1,080 resolution on a 15.6-inch panel compromises the sharpness of letter edges. Considering the price, I would have expected a resolution of 2,560 x 1,440 or higher.
Additionally, the screen was regularly poked in hopes of touch support, although LG decided against incorporating a touch panel. This omission isn't significant, but a larger touchpad measuring 112 x 70mm would have been preferable. The touchpad, topped with glass for responsiveness, pleased many users who appreciated LG's choice to stick with physical clicks instead of haptic technology. However, if you observe the main photo, you'll notice ample space on the left and right sides. LG may have intended to prevent palm interference, but I still encountered this issue occasionally with my right palm. Thankfully, pressing the F5 touchpad on/off button resolved this matter and prevented it from becoming a major problem. As for the keyboard itself, it has a naturally shallow travel. However, I didn't mind this aspect as each key press still provides a distinct feel, and it remains suitably quiet for public use. LG offers two backlight levels (low or high), and the only potential annoyance lies in the half-height and relatively small Return key, although these are minor complaints.
Without a fingerprint sensor, reliance falls on conventional passwords or the Windows Hello webcam. This inclusion proves valuable for video calls, boasting a sharp 1080p resolution, accurate colors, and surprisingly impressive performance even in low light. Supported by a pair of high-quality microphones, exploring the noise-cancelling options through the LG Smart Assistant app is worthwhile. The speakers themselves are commendable as well. Even a favorite track like Talking Heads' "Heaven," which most laptops tend to butcher, retains its quality. David Byrne's vocals come through crisply, and each instrument is well-separated. The only noticeable flaw is the lack of bass when switching to grungier tracks. Consequently, the absence of a 3.5mm jack or the need for USB headphones can be overlooked. However, should you opt for USB headphones, an adapter may be required as LG only provides three USB-C ports, and that's all there is.
LG's usability is compromised by the lack of clarity regarding which of the three USB-C ports support Thunderbolt 4 and USB 4. However, consulting the manual clarified that these two ports were situated together on the left side. The USB-C port on the right-hand side only supports USB-C 3.2 Gen 1, which offers transfers at 5Gbits/sec compared to the other two ports' 40Gbits/sec. Nevertheless, all three ports support power delivery and external displays. LG partially regained usability points through the inclusion of a screen overlay that appears when connecting a second monitor. The prompts guide the user to extend the desktop and determine the display's positioning for a logical workflow. Another noteworthy feature is the LG Security Guard. By setting up Windows Hello using the webcam, this function can detect if the laptop is left unattended and an unfamiliar individual approaches or attempts to take it. This feature proves useful in the absence of a Kensington security lock.
All these additions enhance the Windows 11 "experience," but the most notable inclusion for me was the Intel Core i7-1360P processor. Unlike the expected 15W processor like the Core i7-1365U found in slim machines, LG opted for a full-blown 28W chip. Surprisingly, even with this higher power, I never heard the fans activate during general use. LG's Smart Assistant proves to be useful once again by offering noise control options, allowing you to select from no noise, low, normal, or high fan speed settings.
During benchmarking, I chose the high fan mode, but even then, the noise was only a modest whirr. However, it's important to note that this is not a high-performance system. The four P-cores rarely reach their 5GHz peak, which is evident in the multicore sections of Cinebench R23 and Geekbench 5 tests. In comparison to the Intel NUC 13 Pro with the same CPU (albeit with 32GB of DDR5 RAM compared to the 16GB of LPDDR5 RAM in the SuperSlim), the SuperSlim scored lower with 8,520 and 9,211 versus the NUC's 12,364 and 10,596.
In the more balanced PCMark 10 test, the LG SuperSlim performed admirably, scoring 6,024 compared to Intel's system's 6,284, which benefits from superior cooling. Additionally, the LG SuperSlim boasts faster storage with a 1TB PCI-E Gen 4 SSD, delivering exceptional results in CrystalDiskMark 8 with sequential reads of over 7,000MB/sec and writes over 6,300MB/sec. Transferring 11GB of files to this laptop took less than 20 seconds, twice as fast as most machines.
As for gaming, there is potential thanks to Intel's integrated Iris Xe graphics. It achieved a solid score of 1,851 in 3DMark, slightly behind the Intel NUC 13 Pro. However, when tested with Shadow of the Tomb Raider, the cooling limitations became apparent once again. While the Intel system achieved 32fps at 1080p High and 51fps at 1080p Low using the same graphics chip, the LG SuperSlim managed only 22fps and 26fps respectively.
LG surprises us with one final feature: upgradability. Although the seven crosshead screws are concealed, removing their coverings is worthwhile. Inside, you'll discover an additional vacant SSD slot (unless you opt for the 2TB version at an additional cost of around £200). Replacing the 60Wh battery requires extra caution, but I was pleasantly surprised to find that the heatsink can be removed, allowing for CPU replacement. Such upgradability is exceedingly rare in modern laptops, especially in one as slim as this. However, it's worth noting that the embedded memory and Intel's AX211 Wi-Fi 6E module are firmly attached to the motherboard, which limits their accessibility in case of failure.
While LG cannot claim to have the world's slimmest 15-inch laptop, and it may not be the fastest, it excels in other areas. It is remarkably lightweight and stands among the best options available. Windows 11 operates seamlessly, battery life is exceptional, and repairability is relatively straightforward. The top-notch webcam and impactful screen, despite some weaknesses, contribute to an immersive viewing experience. Additionally, the speakers deliver impressive sound quality. Although the LG gram SuperSlim comes with a higher price tag, if portability is your primary concern, it deserves serious consideration and should be at the top of your shortlist.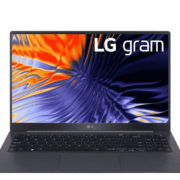 LG gram SuperSlim