Reviews
is Google Pixel 7 & 7 Pro good?
Google's newest smartphone is available in two variants. The Google Pixel 7 is the less expensive of the two, with a 6.3-inch screen and 8GB of RAM for £599. The Google Pixel 7 Pro costs £849 and has a 6.7in screen as well as 12GB of RAM. Both use Google's latest Tensor G2 processor.
Otherwise, the looks are quite identical, however the Pro, like the previous Pixel 6, comes with an additional 48-megapixel optical zoom lens on its camera. This feature alone may not be worth the extra £250, but if you use your phone as your primary camera, it greatly expands your options. In fact, both models' cameras produce excellent images in all lighting conditions.
The Pixel 7's OLED screen is bright and vibrant, with a precise resolution of 2400×1080 pixels, a refresh rate of 90Hz, and a maximum brightness of 1,000cd/m2. With a resolution of 3120×1440 pixels, it isn't nearly as spectacular as the screen on the Pro. This can reach a refresh rate of 120Hz, but it can also dynamically dip to as low as 10Hz when not in use, allowing the battery to last longer.
Both phones ship with Android 13 in its simplest form, with no add-ons or overlays. The UI is a joy to use, with all of the newest improvements and perks that the current Android version has to offer.
It's also catchy. The Tensor G2 performs as well as most Android phones at this price in  regular benchmark tests, but the Pixels appear to gain from the close connection of the operating system and the hardware. Swiping across Android feels really rapid, and face unlock (which is present on both models, despite being absent from the previous iteration) is quick and reliable.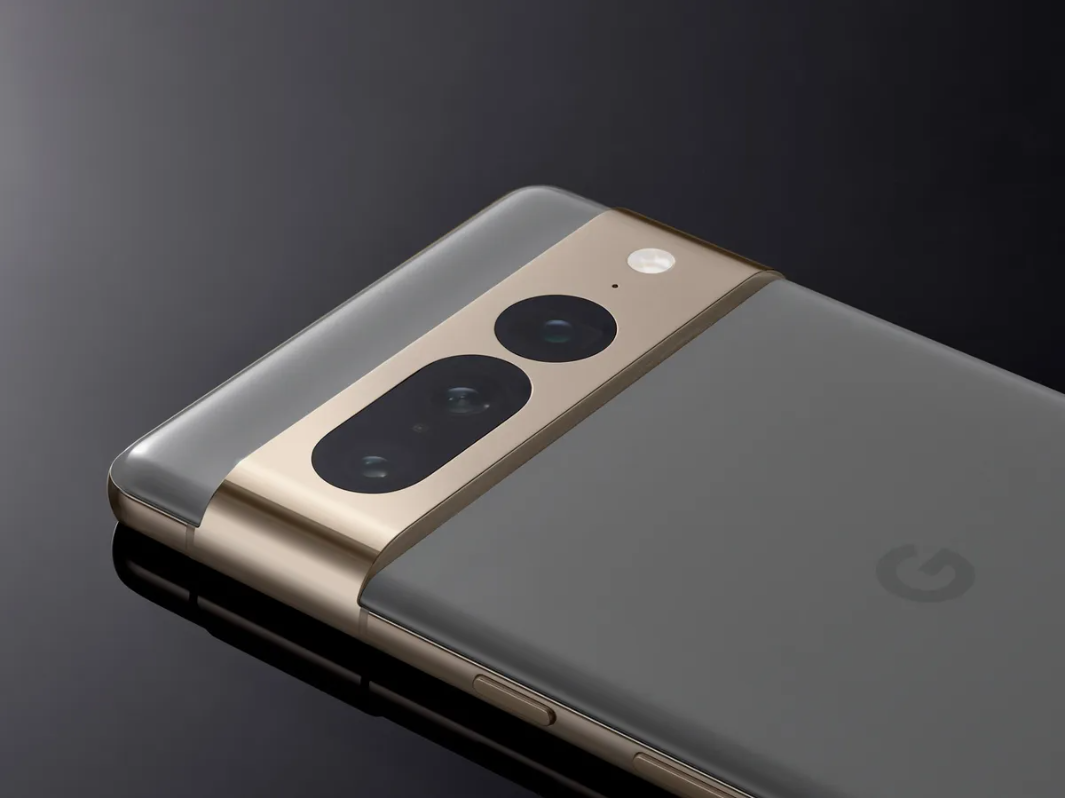 The phones' batteries should get you through the day. On the Pixel 7, we concluded most days with approximately 15% battery life, with usual usage including streaming, gaming, and lengthy browsing sessions. The Pro, with its bigger screen, was closer to 10%. Both models may automatically switch to Battery Saver mode if they determine that you will not be able to recharge before your next scheduled recharge time (based on your typical routine). There's also an Extreme Battery Saver, which allows you to save the majority of your remaining battery life by blocking apps and background services, leaving just those you've whitelisted.
Google Pixel 7 Pro
Google unveiled the Pixel 7 and Pixel 7 Pro in an attempt to entice new consumers and reclaim Pixel fans. We have previously evaluated the former, and now we will look at the Pro model and try to address any questions you may have about this premium flagship smartphone. Google Pixel 7 Pro employs the same basics as its younger sister, yet it differs significantly. The Pixel 7 Pro costs $1,040. 
The Google Pixel 7 Pro features the same design as the Pixel 7. A rectangular camera bar that houses an extra lens. On a flat surface, the bar makes the phone uneven, but it also allows air to move through it. Thus, the Pixel's 7 camera bar has become a distinguishing feature among premium, similar-looking phones.
The Pixel 7 Pro has three back cameras. A 50MP primary lens, a 12MP ultra-wide sensor, and a 48MP telephoto camera. The trio's combination provides us with a fantastic camera experience. The primary lens maintains a balance of light colours. With software adjustment and post-processing, daylight photography shines. The ultra-wide sensor captures adequate space in a picture while keeping colour balance intact. The 48MP telephoto sensor zooms well. I've used this frequently in daytime to bring faraway items closer, and it truly amazes. Even at greater zoom levels, the Pixel 7 Pro maintains crispness.
The macro images have also been excellent, although they need a steady hand. These are mostly employed when filming a moving subject with relation to the backdrop and vice versa. The sharpness and noise reduction of night photos continue to amaze.