Reviews
HP Spectre x360 14 – 2-in-1 laptop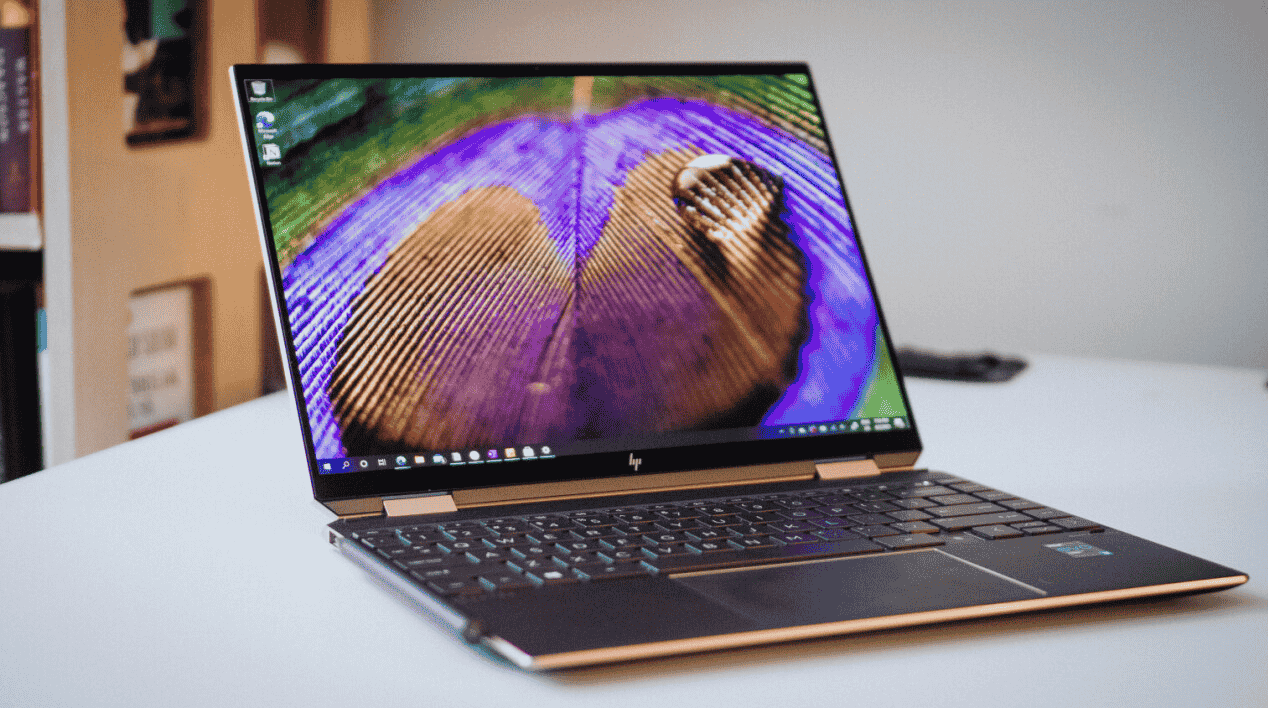 The HP Spectre x360 14 is a 2-in-1 laptop computer made by HP (Hewlett-Packard). It features a 14-inch touchscreen display and a 360-degree hinge that allows the device to be used in multiple modes, including laptop, tablet, tent, and stand. It typically runs on Windows operating system, and is equipped with an Intel Core processor and a solid-state drive (SSD) for storage. It also comes with a backlit keyboard, a fingerprint sensor, and a long battery life. It is considered a high-end device, with a premium design and a high price point.
The latest iteration of the premium HP Spectre x360 14 offers two new premium features not found in the previous model. Alongside the update to 12th-generation Intel silicon, the new Spectre x360 14 now features a high-resolution OLED panel for exceptional image quality and a high-resolution 1080p webcam, replacing the underwhelming 720p camera. These new additions make this 2-in-1 laptop even more powerful and versatile, making it an ideal choice for professionals, creatives, and power users.
The HP Spectre x360 14 maintains its iconic design, featuring an all-metal chassis with elegant gold accents. The 3:2 aspect ratio of the display is optimized for business use, rather than entertainment, making it a suitable choice for professionals. Despite its solid build, the device may be considered heavy for a 14-inch 2-in-1 and the battery life is not as long as the previous model, but it still remains a top pick for executives and other professionals in need of a portable and versatile device.
Specification
Details
CPU
Quad-core Intel Core i7-1255U
Memory
16GB
Graphics
Intel Iris Xe
Storage
1TB PCIe NVMe M.2 SSD
Display
13.5-inch 3000×2000, OLED touch panel
Webcam
1080p with physical camera shutter
Connectivity

2 x USB-C Thunderbolt 4
USB-A
Combo audio jack
MicroSD card reader

Networking
Biometrics

IR facial recognition
Fingerprint reader

Battery capacity
66.5 Watt-hours
Dimensions
11.75 ×8.67×0.67 inches
Measured weight

3 pounds (laptop)
0.6 pounds (AC adapter)
The HP Spectre x360 series begins at a base price of $999.99. The entry-level model comes equipped with a 12th-generation Core i5 processor, 8GB of RAM, a 512GB SSD, and a Full HD display. Our test model, however, includes upgrades to the CPU, memory, storage, and display, which increases the cost.
The HP Spectre x360 14 retains its striking design from last year's model and continues to impress with its all-metal chassis that exudes a sophisticated and premium look. It comes in three color options- silver, black, and a deep blue, with a $15 extra cost for the latter two. We received it in black and the matte finish with subtle brown undertones gives it a unique appearance among the typical silver brushed-aluminum laptops. The gem-cut edges and other gold accents complement the matte black surfaces. The weight remains the same as last year's model at 3 pounds, which is a bit heavy for this class of 2-in-1 but not uncommon for other similar devices such as the Dell XPS 13 2-in-1 which weighs 2.9 pounds. Despite the added weight, the Spectre x360 14 maintains a sturdy and solid feel.