If you frequently use your computer for video calls, having all the essential components like webcams, speakers, and microphones built into your monitor is a practical choice. This HP monitor offers precisely that convenience.
Specifications
| | |
| --- | --- |
| Screen | 27in IPS screen |
| Resolution | 2560×1440 pixels |
| HDMI Ports | 2 |
| DisplayPorts | 2 |
| USB-C Port | 1 |
| USB 3.0 Ports | 4 |
| Dimensions (HxWxD) | 396x613x47mm |
| Weight | 8.52kg |
| Warranty | Three-year warranty |
The monitor features a 27-inch IPS panel with a sharp 2560×1440-pixel resolution and a responsive five-millisecond response time. During our testing, the screen displayed an average brightness level of 219cd/m2, making it suitable for various lighting conditions. Its impressive 93% coverage of the DCI-P3 color standard resulted in detailed and vibrant visuals, enhancing the viewing experience.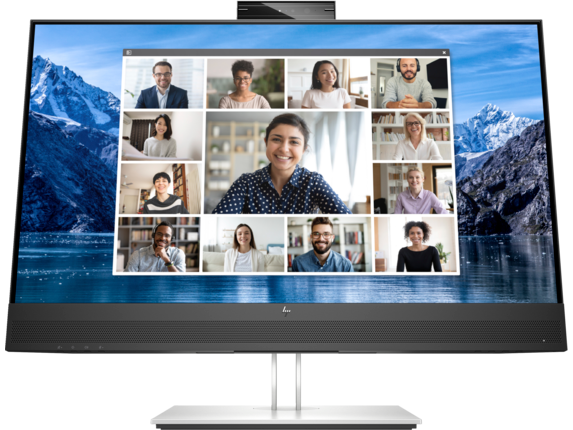 The slim bezels surrounding the top and sides of the screen provide a sleek look. However, the bottom bezel has been slightly expanded to accommodate the integrated speakers, which span the entire width of the monitor. Additionally, it comes equipped with a convenient camera unit that you can easily slide up from behind the monitor when you need to use the webcam. When privacy is a concern, you can simply lower it to hide the camera.
In terms of connectivity, this monitor offers versatility with two DisplayPorts, two HDMI ports, one USB-C port, and four USB 3.0 ports. It also includes a 3.5mm audio jack, allowing you to connect headphones when you prefer not to disturb others.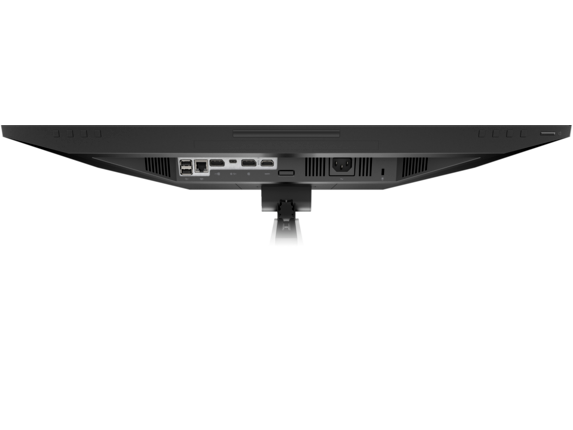 While the convenience of built-in webcams and speakers is undeniable, they often come with compromises in terms of quality. However, in the case of this monitor, the speakers perform better than many integrated units. This is largely due to the ample bezel space dedicated to audio output. These speakers provide satisfactory performance for watching movies and TV series, offering decent sound. However, they may not deliver the level of detail or bass required for an optimal music listening experience.
On the other hand, the built-in microphone left room for improvement. Despite being a noise-canceling unit, we found its quality to be less than satisfying. Monitors are typically positioned at a distance that isn't ideal for capturing clear audio, and in this case, our voices sounded somewhat muffled and echoed. Nonetheless, it did a reasonably effective job of eliminating background noise.
The webcam, unfortunately, was a bit of a letdown. While it can handle 1080p video, its performance suffers in low-light conditions, producing grainy results. Additionally, we were unimpressed with its color accuracy, especially when compared to standalone webcams we've tested in the past.