ExpressVPN may come across as a bit pricey, but it's worth noting that it boasts an exceptional track record when it comes to real-world security. For instance, when Turkish authorities seized its servers, ExpressVPN did not retain any identifying data. This incident is a testament to its commitment to user privacy and data protection.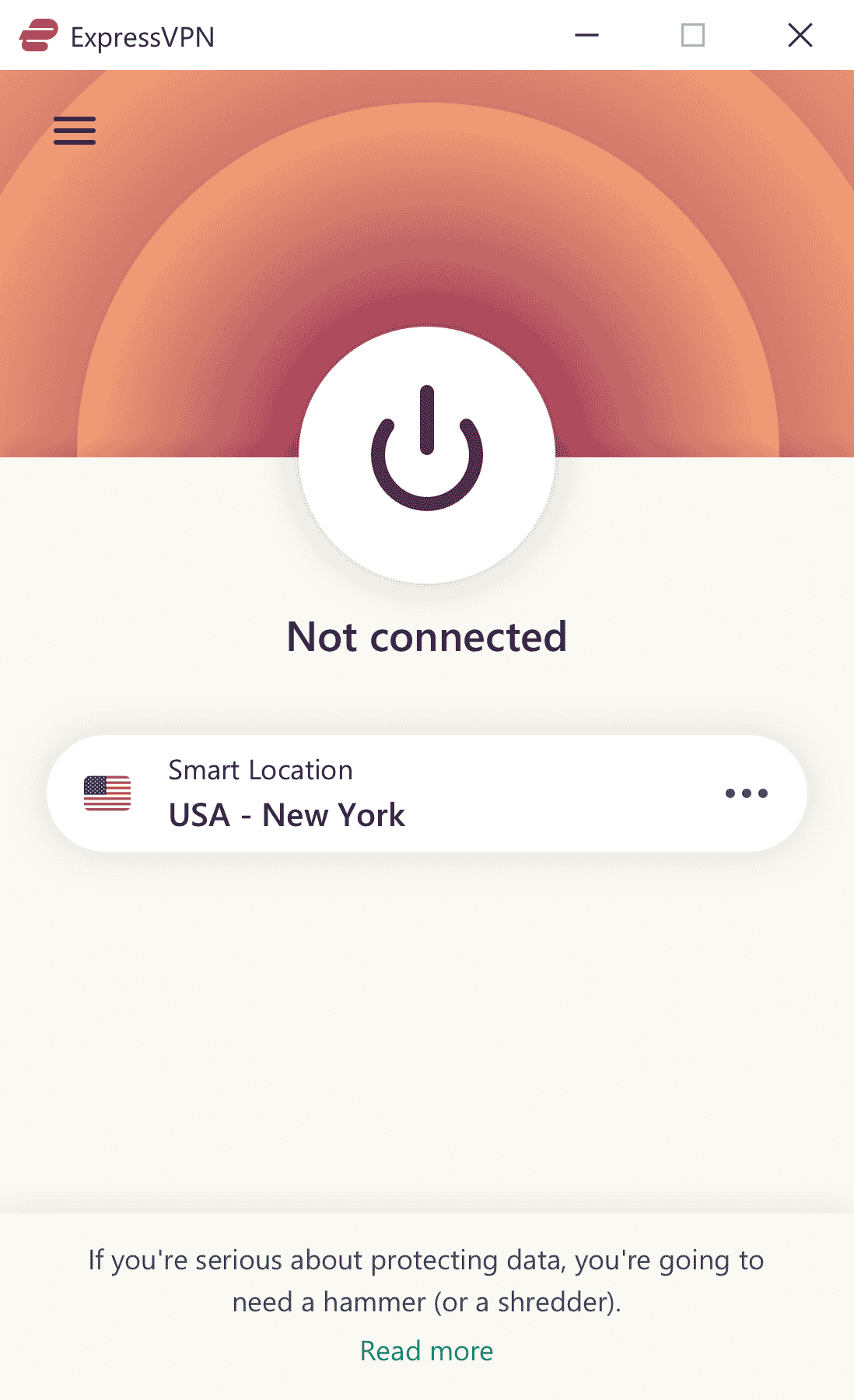 Despite being acquired by Kape Technologies, a UK-based company that owns multiple VPN providers and review websites, ExpressVPN maintains its independence. It operates with its own infrastructure and retains its official headquarters in the privacy-friendly British Virgin Islands. In this jurisdiction, VPN service providers are not obligated to engage in data logging or any other form of data collection. Thus, there's no reason to believe that ExpressVPN's logging policy has changed since the acquisition.
In terms of pricing, ExpressVPN charges in dollars but adjusts the rates based on current exchange rates. During testing, this translated to just over £10 per month for monthly payments, a little under £50 for six months, and £80 for an annual subscription. The lowest monthly cost, achievable with an annual subscription, comes out to be around £6.67, which is somewhat above the average VPN pricing.
One compelling reason to consider ExpressVPN is its speed. After a brief performance dip following its acquisition by Kape in 2021, ExpressVPN has bounced back with remarkably fast performance in recent tests. While it may not be the fastest VPN (lagging behind Surfshark and ProtonVPN), its speed test results of 306Mbits/sec in the UK, 238Mbits/sec in the Netherlands, and 174Mbits/sec in the US are highly commendable. This aligns with the consistent performance it has demonstrated over the past year.
Additionally, ExpressVPN has introduced a line of routers called Aircove, preconfigured to work seamlessly with its service and offering impressive performance guarantees. However, it's essential to note that these routers are not available for purchase in the UK and are beyond the scope of this particular review.
Unfortunately, there's more concerning news regarding ExpressVPN. This month, the service has faced difficulties providing access to the US Netflix catalogue, even after repeated testing. This issue has persisted for several weeks. It was discovered that some of the US IP addresses used by ExpressVPN had previously been associated with a Netherlands block. On a positive note, there were no problems accessing US Amazon Prime Video content or accessing the UK's iPlayer from ExpressVPN's UK endpoints.
ExpressVPN's desktop client is functional but lacks certain features, such as displaying the currently assigned VPN-assigned IP address. However, it offers a range of useful settings, including a crucial kill switch that is conveniently enabled by default. Additionally, you can enable split tunneling and choose between OpenVPN or ExpressVPN's proprietary Lightway protocol, with options for both UDP and TCP connections.
For users on different platforms, ExpressVPN offers graphical clients for macOS, iOS, and Android. Linux users can make use of the command-line application, which can also be controlled through ExpressVPN's cross-platform browser extension for Chrome and Firefox. This extension seamlessly integrates with the ExpressVPN app on other desktop platforms and shares the same user-friendly graphical interface.
It's worth noting that ExpressVPN doesn't explicitly label its protocols or servers as obfuscated to help protect against detection attempts when a VPN is in use. However, a recent Cure53 audit suggested that the Lightway protocol incorporates some level of integrated obfuscation in the form of "proprietary obfuscation code" called libxenon. While ExpressVPN makes much of its code publicly available on GitHub, libxenon is not included in the public repository.
ExpressVPN deserves credit for commissioning regular audits of its security, applications, protocols, and no-logging policy. This commitment to transparency is commendable. However, it's worth noting that the company does not publish a warrant canary or a transparency report detailing legal information requests it may receive. Given that ExpressVPN operates as a no-logging VPN based in the British Virgin Islands (BVI), it's expected that such reports would indicate that no user information was available for disclosure. Nevertheless, it would be valuable to have information about the number and types of requests the service receives to maintain transparency.
On another note, ExpressVPN has garnered some controversy not seen with many other VPN services. Some users may have concerns regarding the background of its Chief Information Officer (CIO), Daniel Gericke. Gericke, a former US intelligence operative, faced computer fraud charges related to his later involvement as a hacker for the UAE's Project Raven, which conducted surveillance on human rights activists subsequently apprehended by UAE special forces. While this may have more ethical implications than practical ones, it's a factor that some individuals may consider when choosing a VPN service.
ExpressVPN is undeniably a high-quality service; however, it comes at a premium price point. Consequently, it's held to a higher standard than most competitors, and it did fall short of expectations in certain aspects during our tests. For example, despite its excellent performance in speed tests, it failed to provide access to US Netflix, despite repeated efforts. Additionally, its region-shifting capabilities have not been as reliable in recent tests compared to NordVPN and Windscribe, and while it's a very good VPN, there are faster options available in the form of Surfshark and ProtonVPN.
In summary, ExpressVPN is a solid choice, but there are potentially better options available depending on your specific needs and priorities.