Reviews
Devolo WiFi 6 Repeater 5400
For those seeking to enhance their broadband signals throughout their home, a Wi-Fi range extender is a cost-effective alternative to a mesh Wi-Fi system. It is a practical solution that offers a compact unit that can be plugged straight into a mains power socket.
However, the new WiFi 6 Repeater 5400 is larger, measuring 140x37x115mm (HxWxD) when standing upright and requires an external power supply. This means that it needs to be placed on a desk or shelf rather than directly inserted into a power socket.
The upside of this larger design is that it allows the device to include more powerful hardware, such as four internal aerials, enough to provide dual-band Wi-Fi 6 with a theoretical top speed of 5.4Gbps.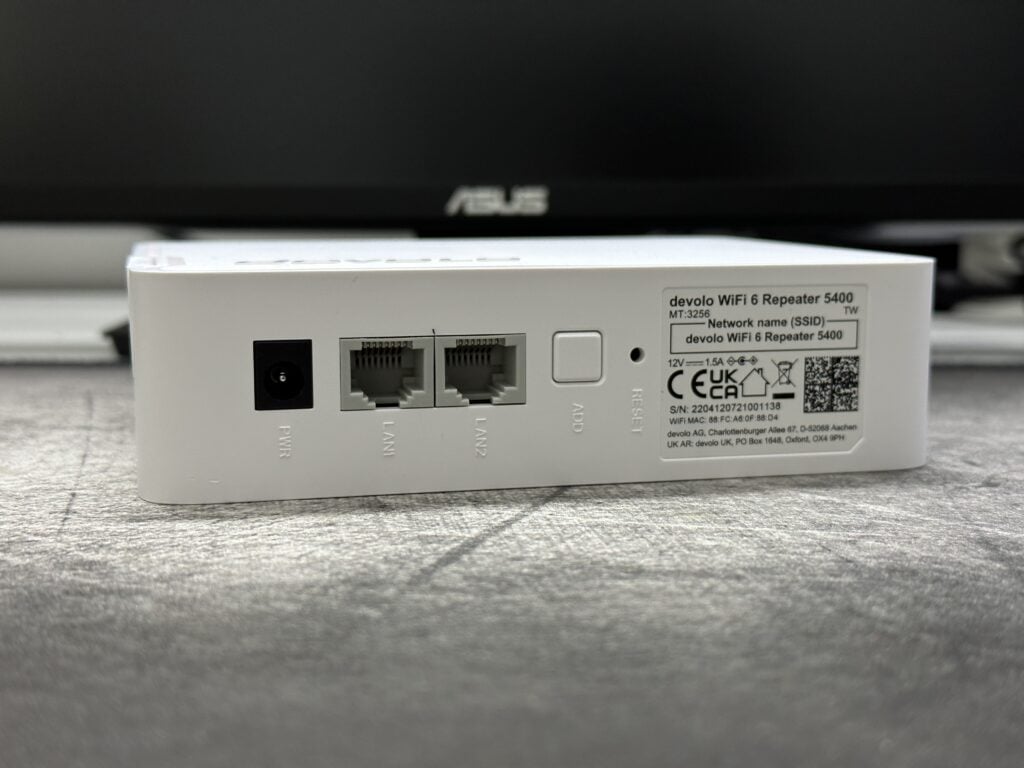 The front panel has a helpful LED that indicates signal strength, making it easier to determine the best placement. The Repeater also includes two Gigabit Ethernet ports for wired connections, allowing for a more stable connection for computers, TVs, or game consoles that can benefit from Ethernet connections. A small stand is included on the base of the unit, but it can also be laid flat on its side if space is limited.
To get started with Devolo's Home Network app for Android or Apple smartphones, you simply need to follow the guided setup process. During the initial setup, it is recommended to place the Repeater close to your main router, but once set up, you can move it to any room where you need to boost your Wi-Fi signal. To maintain a good signal connection and forward it without problems, Devolo recommends positioning the Repeater about halfway between your router and your blackspot.
The app defaults to using the same Wi-Fi name and password as your existing network, which allows devices to connect without having to enter a new password. However, in some circumstances, changing the name and password for the Repeater's new network may be useful. Although the app provides an option to enter new details, it may not save the changes during testing. Fortunately, accessing the device's browser-based interface provides more nuanced controls and settings for making the required name changes, but it may not be ideal for less experienced users.
Once the setup is complete, the Repeater 5400 performs well. Devices close to the Wi-Fi router in the main office achieved data-transfer rates of 150Mbps on the Ookla speed test and 19MB/s for file downloads. The Repeater 5400 also solved the problem of Wi-Fi signal reaching the back office, where it is not ordinarily possible. The slower 2.4GHz band dipped slightly but still achieved a respectable 144Mbps and 17MB/s for file downloads. On the faster 5GHz band, it reached the maximum possible speeds.