In contrast to TP-Link's Deco XE200, which aims for maximum performance, the Asus ZenWiFi XD5 takes a more balanced approach. It provides a solid Wi-Fi 6 network at an attractive price, using two or three compact stations that can easily blend into your home decor.
The design of the XD5 units is sleek and modern, featuring clean lines and a subtle spiral pattern on top. Each station has a multicolored status LED at the base, although it might not be visible from every angle due to its placement.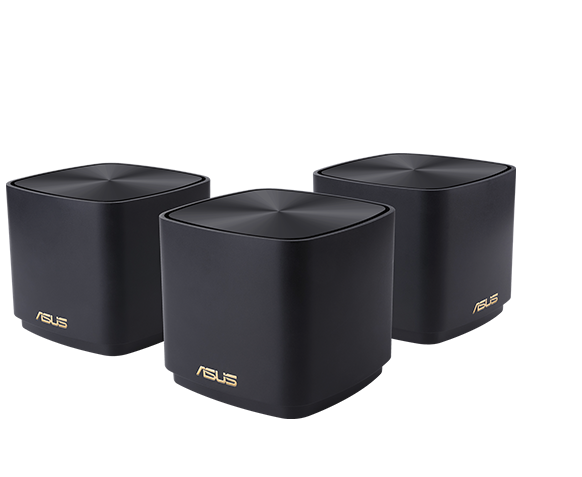 Internally, the XD5 is a straightforward dual-band mesh system with a single 5GHz radio for both client and backhaul communications. It boasts a respectable speed rating of 2.4 Gbps, thanks to 2×2 MIMO and support for 160MHz channels. The 2.4GHz radio is rated at 574 Mbps, suitable for devices that operate on this band.
For testing, I placed one station in my study and another in an adjacent bedroom. Asus claims that two XD5 units can cover an area of up to 325m², while adding a third extends the coverage to 465m². Actual performance depends on your home's layout and construction. In my case, two stations provided consistent performance throughout my home, delivering download speeds between 34 and 40 MB/s.
While these speeds may not match those of the priciest mesh systems, they are more than sufficient for activities like Zoom calls, streaming from Disney Plus, web browsing, or running a home-based business.
On the software side, there are no compromises. The ZenWiFi XD5 uses the same robust firmware as Asus' high-end routers and meshes. You can manage it via the Asus Router mobile app or the web portal, although the interfaces differ. Both interfaces are user-friendly, offering a wide range of settings and features.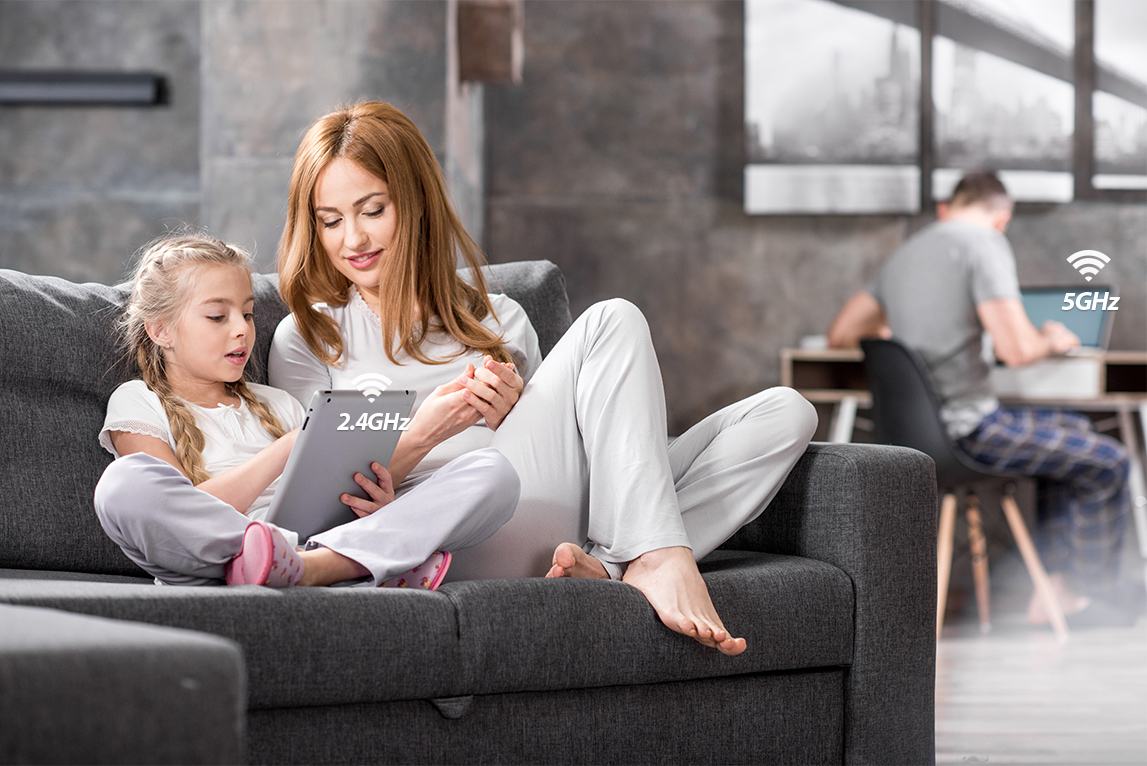 These features include extensive control over network configuration, advanced options like traffic management and QoS, and a customizable built-in firewall. Additionally, the XD5 provides per-device parental controls with web filtering for children's devices and network security scanning powered by Trend Micro. The best part? These tools are free to use, unlike some competing mesh systems that require an annual fee for such capabilities.
Finally, Asus' trademark VPN module is included, allowing secure inbound internet connections and enabling you to configure up to 16 outbound VPN servers. You can bind each server to specific MAC addresses, giving you control over routing your traffic globally.
One noticeable omission in the Asus ZenWiFi XD5 is the lack of USB support. In contrast, older and bulkier ZenWiFi models allowed for USB storage device sharing, printer connectivity, and even the option to use a 4G or 5G mobile internet adapter as a backup in case your primary broadband connection failed. Unfortunately, the smaller XD5 units do not feature USB ports, so these functionalities are unavailable.
Additionally, it's important to note that each ZenWiFi unit provides just two Ethernet sockets, both capped at gigabit speeds. While this setup is suitable for many users, if your network involves a combination of wireless and wired connections, you might prefer a mesh system with more ports and the potential for multi-gigabit options.
While the Asus ZenWiFi XD5 offers reasonable pricing, there are certainly more cost-effective mesh networking options available. For example, the Huawei Mesh 3 is currently priced at £180 (including VAT), and the Mercusys Halo H80X can be purchased for just £135 for three units or £95 for two. These options deliver similar overall performance to the ZenWiFi XD5, with the added benefit of improved performance for same-room connections. However, it's important to note that they lack the advanced software features found in the XD5.
If you prioritize having more control over your network and appreciate configurability, the Asus ZenWiFi XD5 remains one of the most attractive mesh systems on the market. While it may not fully exploit the capabilities of Wi-Fi 6, it offers sufficient speed for the vast majority of users, eliminating the need to spend more. Its versatility and configurability outshine cheaper systems, making it a compelling choice.
Wi-Fi Download Speeds (Mbps)
Specifications
| Feature | Details |
| --- | --- |
| Dual-band | 2.4GHz/5GHz |
| Wi-Fi | Wi-Fi 6 mesh |
| Ports | 2 x gigabit Ethernet ports |
| Processor | Quad-core processor |
| Dimensions | 91 x 91 x 85mm (WDH) |
| Warranty | 1-year warranty |