Reviews
Amazon Echo Dot 5th generation
The fifth-generation Echo Dot from Amazon is essentially a sphere with the bottom shaved off, available in charcoal, white, and deep blue. While it looks the same as the previous model, it has a few new features. One is a tap sensor on top that allows you to pause a song, end a call, or snooze an alarm by tapping the speaker. It also has an internal temperature sensor that can trigger routines when the temperature falls above or below a certain level. This could be useful for smart home enthusiasts. In terms of sound, the Echo Dot has an upgraded speaker that measures 1.73 inches, providing more bass and better range than the previous version. It's not as loud as a full stereo system, but for its size, it's impressive. If you opt for the £65 model with a clock, you'll also get an improved display that can show alarms, weather, and the currently playing song.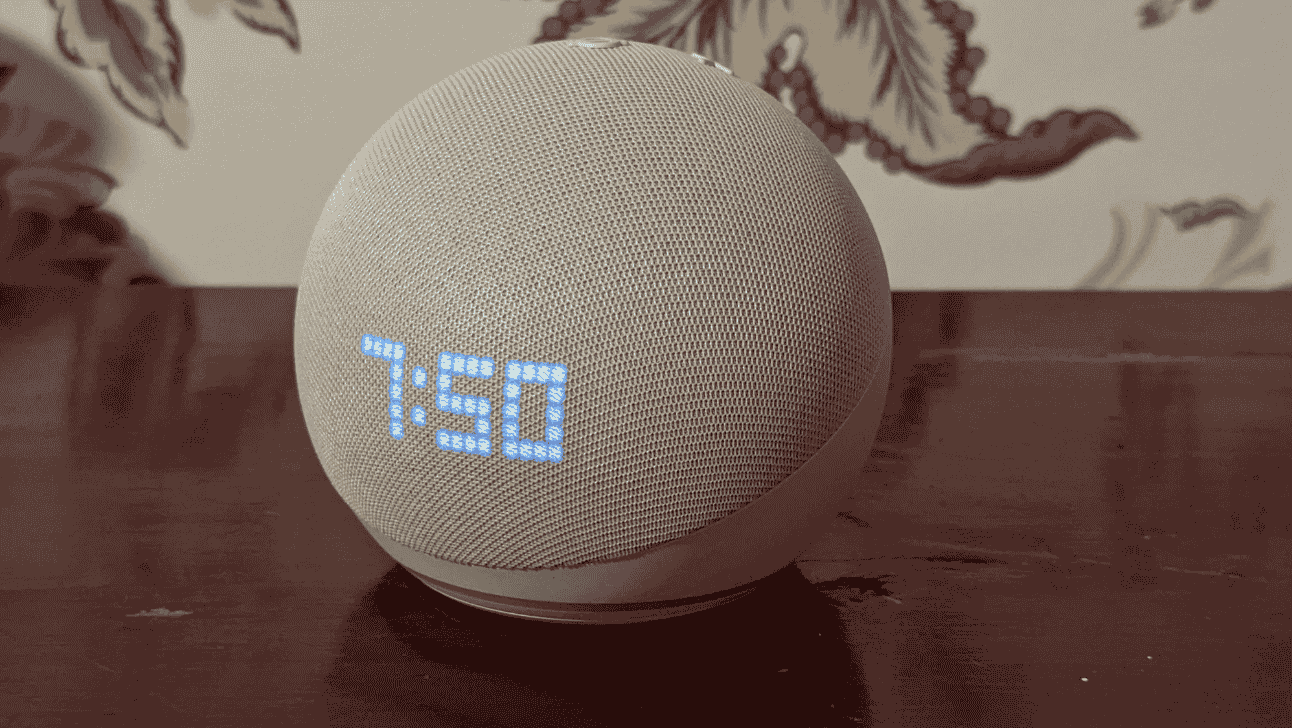 The upgraded Echo Dot has an exciting new feature: it can serve as a mesh station for Amazon's Eero Wi-Fi system. While we were not impressed with Eero's performance in the past, this is a convenient addition. Keep in mind that this feature is not yet available in the UK, but is expected to be added soon. Additionally, Amazon plans to add mesh connectivity to fourth-generation Echo Dot models as well. However, even without the mesh capability, the new Echo Dot is a versatile voice assistant. It may also be worth looking out for discounts on Echo devices, as they often go on sale on Amazon. Overall, the upgraded speaker on the new Echo Dot makes it a great value, and most people may not feel the need to upgrade to the full-sized Echo.
The Echo Dot has been upgraded with some innovative audio components. According to Amazon, the full-range driver of the Echo Dot makes it the "highest excursion speaker of any Echo Dot," offering improved clarity and up to twice as much bass as its predecessor.
This is quite a bold claim for any speaker, let alone one that weighs just under 11 ounces. However, it should be noted that due to its small size, the Echo Dot (5th generation or otherwise) has limitations in terms of the level of dynamic sound it can produce.
Despite this, the audio quality of the latest Echo Dot does seem to have improved and is better at handling tracks with heavier bass notes. When we tested tracks by Kendrick Lamar and Childish Gambino on older versions of the Dot, the sound did not carry as much weight as it did on the latest edition, which suggests that Amazon was not exaggerating when it claimed to have enhanced the sound quality.
While the Echo Dot is not as powerful as the Sonos Roam or the full-sized Echo, it is still a smart speaker that is worth considering, especially considering that it is much more affordable than these other options. If you are looking for a speaker to add some music to your kitchen and control your smart home, the latest Echo Dot would be a good choice.