Reviews
ACER Predator XB323U – A High Performance Gaming Monitor
The Acer Predator XB323U is a top-notch choice for gamers who desire high-performance and ample screen space. The monitor boasts a 32-inch panel and a rapid 270Hz refresh rate, all while maintaining a sleek design with slim bezels and a stylish V-shaped foot composed primarily of solid metal with a metallic grey finish. Users can adjust the height, rotation, and tilt of the monitor, though it does not have the ability to pivot into portrait orientation.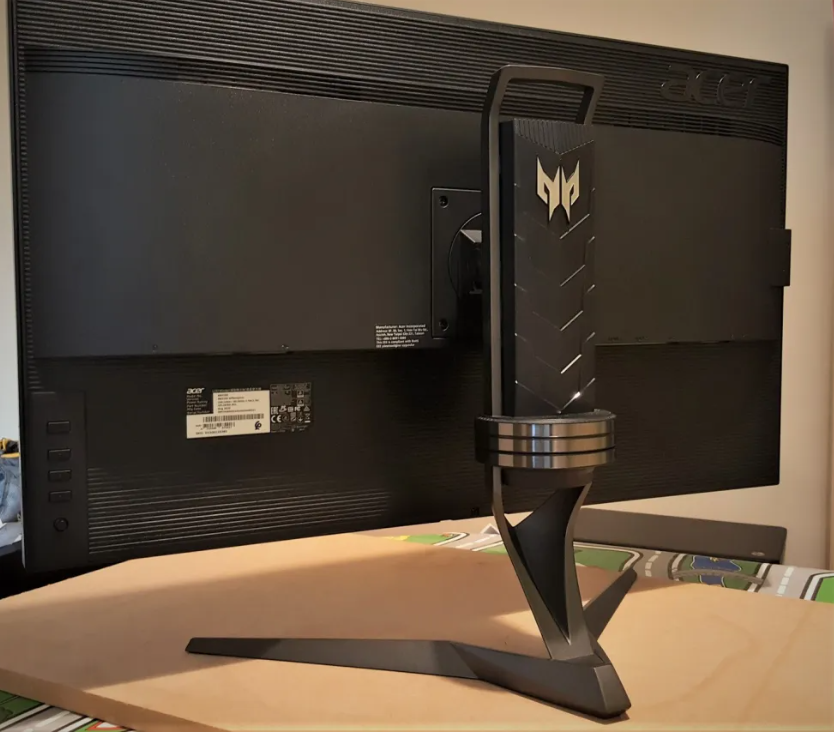 In terms of connectivity, the XB323U has one DisplayPort and two HDMI ports, accompanied by a 4-port USB 3 hub that features two ports on the rear and two on the left edge. It also has a headphone jack and average-quality speakers, but lacks a USB Type-C input for connecting laptops and tablets. The monitor's control system is user-friendly, featuring a mini D-pad and four buttons located on the right rear of the panel that interact with the on-screen menus.
Despite its relatively low pixel density of 92ppi, the XB323U's 2,560×1,440 resolution on its large 32-inch panel still delivers impressive image quality comparable to a 24-inch 1080p display. The monitor boasts a measured contrast ratio of 1,051:1, typical for an IPS panel, while its default color temperature of 6,705K is reasonably close to the desired level of 6,500K. With good deltaE color accuracy (0.28 average), the XB323U produces vibrant colors and boasts a massive 170% coverage of the sRGB color space (120% DCI-P3), making it perfect for HDR content. Additionally, the monitor's maximum brightness of 655cd/m² in HDR mode is impressive. However, HDR ultimately falls short of its potential dynamic range, as the contrast does not exceed 1,000:1.
The panel has a few minor flaws, including noticeable IPS glow in the corners that can cause dark images to appear slightly grey. Additionally, the panel's brightness is somewhat inconsistent, with the left edge dropping an average of 7.4%. While the sRGB mode offers a wide color gamut, it suffers from poor color balance at 7,529K and does not allow for color adjustments.
However, when it comes to gaming, the display performs admirably. Its 270Hz refresh rate (requiring overclocking from the default 240Hz) provides an incredibly responsive experience. Although the average initial response time of 6.1ms using the Normal overdrive mode is not particularly fast (nearly double the 3.7ms frame time of a 270Hz panel), cranking up the overdrive to Extreme results in a much faster 4.1ms response time with minimal color overshoot.
Unfortunately, the lack of a backlight strobing blur reduction mode is a downside, as it could have improved the display's responsiveness even further.